Travel Content Writer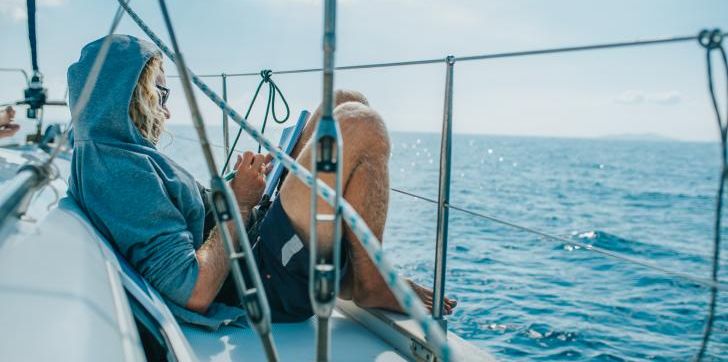 Travel Content Writer – Luxury Yacht and Travel Content Writer
Job Description | Requirements | Perks | Application Details
Job Description
The Travel Content Writer produces engaging content on boatbookings for all the various travel destinations around the world as well as for motorboats, sailboats, and catamarans.
Boatbookings carries huge reach across the world and working for us means you join a young, dynamic team in the heart of Victoria, London. This varied and demanding role owns content as well as carefully selecting appropriate photos, editing videos and ensuring the information on the boats and the destinations are beautifully (and correctly) presented.
Content is King (or Queen) - that is our philosophy!  We are looking for an experienced content writer with some sailing knowledge and a passion for writing new, reviewing old, tweaking and updating as well as finding that wow picture to go with the content.  We are known for our itineraries.
We are also demanding in our search for a content writer who has perfect English (grammar and punctuation are fundamental) together with an immaculate eye for detail and a flair for the creative too – be it for content or in your choice of photos.  Good Google Analytics experience is important for data tracking and building on the website's strengths and weaknesses.  The company and the boatbookings website are well established and cover all areas of yachting and travel.
You must have at least three years experience in content writing/marketing related roles or be returning to work wishing for some flexibility.   We have an open mind - what is important for us is a true passion for sailing, reviewing and producing excellent writing.  You must have good organisational skills and the ability to work on mid to long term projects. This is not a role where you update instagram five times a day!  The day to day is to invest in writing content across all the destinations that will be read by clients, used by brokers and then in turn deliver traffic growth and enquiries.
Have a read of some of our itineraries and our guides, we promise you we spend a lot of time writing excellent content and beautiful photos. This now needs to be owned and given lots of nurturing to continue to grow in this competitive environment.
Amalfi Coast Charter Guide | Greece Charter Guide | Croatia Charter Guide
Requirements
The following is essential, so please don't apply if this doesn't fit you:
-       English Mother Tongue and some sailing experience.
-       A-Levels: English Language and two other subjects (A is a requirement for English).
-       Examples of juggling multiple content projects simultaneously.
-       Refining, tweaking, changing and working content continuously without getting bored!
The role has specific goals and you will work closely with the charter brokers as well as the CEO and Founder. 
Perks
We have career progression at Boatbookings! We want you to keep learning! We can offer advanced training on Google Analytics for example as well as develop your photo editing skills or video skills too.
The perks include traveling to boat shows to appreciate the content you are writing about. We have company retreats, which are on hold for the time being whilst we pass the pandemic. We are a small team with autonomy, so we do look for responsible and driven personalities who want to get the job done, contribute to the company and make a difference to our clients in the boating world.
How to apply
Contact us by emailing Capucine our CEO with your CV and examples of your content. She can be reached cdv@boatbookings.com. We will then reach out to you to organise a short call with you. The process is then followed by two face to face or Zoom interviews - depending on your location! We truly look foward to hearing from you! 


Other Articles of Interest
Charter destinations