Paid Yachting Placement & Internship Opportunity!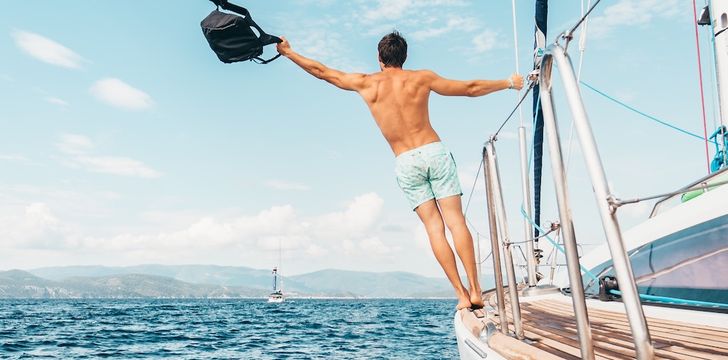 Yachting Placement for University Students with Boatbookings
Start your Placement Year with your dream luxury travel and yachting job!
Are you a yacht enthusiast, organised and passionate about writing? Want to help coordinate client preferences and activities on board their sailing boat or yacht? 
Do you have a fun sense of humour and would like to be part of a leading yacht business in London? Then keep reading!
If you are interested in developing a career within the luxury sailing and yachting industry and have some previous office experience with a penchant for writing, confidence to answer client questions on the phone and all things sea related, we'd love to hear from you.
You need to be available to join us no later than 6 June 2022 till summer 2023! Some of our interns have then returned to join us after graduation, and are still with us today. Boatbookings has been a leader in yacht charters since we were born in 2005, and our internship program is 10 years old this year.  We have created a unique opportunity for two motivated and charismatic individuals to join our team and learn about yacht chartering and digital marketing. Our internship program provides the ideal environment for someone with some sailing knowledge or travel knowledge to learn to grasp all digital and marketing-related themes in the boating industry as well as deal with clients in a global setting. 
This placement will be based around finding the best yachts to promote within the charter industry worldwide, including learning about itineraries. Our ideal candidate must have writing skills, excellent attention in writing and numbers and be passionate about boats and travel. Being a fast worker is also very important, as it is a busy role. The role will vary depending on the seasons, which is why it is so much fun - from organising lush days out in St Tropez, Miami and Capri to updating information on yachts with their detailed itineraries (and researching the best restaurant in Ibiza this summer...) to presenting a selection of best suited boats to high net worth clients and answering questions on the phone, as well as working with our marketing team based in London. On the digital marketing side, you'll get involved in the various channels: have a go at running instagram and linkedin campaigns as well as designing newsletters.  Never a dull moment.
Have a read of an Intern blog (A Day in the Life of an Intern), there are ten - all written by interns who joined Boatbookings year after year.  You'll get an insight into what they learnt as well as their testimonials.
The London yearly placement is remunerated at £25k per year, will start no later than June 6 2022 at our office in London until August 2023. For the interns that are happy to travel and have potential to join the company after their graduation, there is also the opportunity to travel to the Mediterranean boat shows this autumn with our team of experienced brokers. Be sure to do your research and read our About Us page!
Applicants must have English as their mother tongue, please do not contact us if this does not apply to you. This, together with boating, travel or strong client services experience (or passion) are pre-requisites!  Interested?
Please email your CV and 200 words about your favourite holiday and why to our CEO [email protected]. Thank you for your interest in Boatbookings.
We wish you all the best with your careers!