The Palma Superyacht Show April May 2022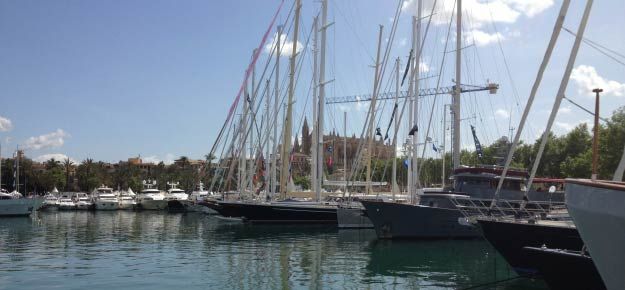 Upcoming Event Dates
28.04.22 - 01.05.22
Perfectly timed for the beginning of the summer season, the Palma Superyacht Show will take from the 28 April to the 1 May. Hosted in the easily recognisable port of Palma, it is a chance to showcase the best yachts for charter in Spanish waters. Read our guide on Palma, it is an underrated and wonderful destination! The sailing conditions, diverse activities and Spanish lifestyle all contribute to the allure of the fantastic city.
The Boatbookings team attends the Palma Yacht Show each year in search for all the best yachts which are available for charter. We familiarise ourselves with the yacht's features, layout, décor, amenities, and most importantly, the crew. This means we know the yachts inside out when proposing them for your charter. Let us know if you are coming to the Palma Yacht Show in 2022 and we will be delighted to meet up. 
MYBA (the worldwide yachting association) are proud sponsors of the Palma Superyacht Show to guarantee its competition with the larger shows around the world in Monaco and Antigua for example. This will be the ninth edition of the show, with approximately 80 yachts over 24 meters and 75 international exhibitors. Moll Vell is a scenic marina in the center of the island's capital Palma de Mallorca.
Palma is a hub of yachting on the Spanish island of Mallorca in the Balearics and we have a fantastic range of luxury yachts available for charter in this beautiful part of the world.
Other Articles of Interest
Charter destinations