Phuket Yacht Charter- Phuket, Phang Nga Bay and the Andaman Sea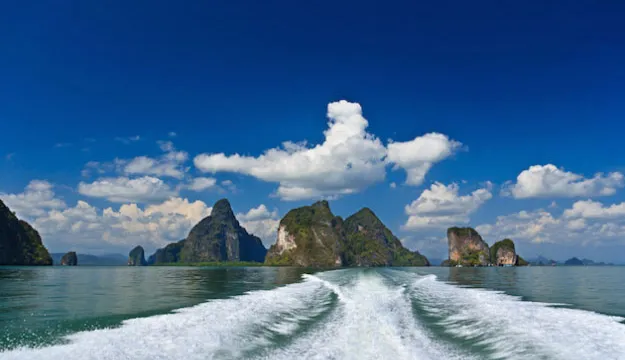 Phuket is the 'gem of the Andaman'; a luscious mountainous island offering a wide spectrum of opportunities for a yacht charter holiday. From the bustling, neon-lit nightlife of Patong to the plethora of white sandy beaches, delicious cuisine and rare ecosystems, it is easy to understand why a Phuket and Andaman Sea Honeymoon Charter is so desirable amongst newlyweds.
Island hop and cruise between limestone cliffs that seem to touch the sky as you discover the spectacularly scenic Phang Nga Bay, James Bond Island, Phi Phi and the Similan Islands. The islands south and east of Phuket such as Phi Phi offer fantastic marine life for both divers and snorkelers. Similarly, the Similan Islands (northwest of Phuket) are known for their striking underwater landscapes, and in Asia are regularly voted as some of the world's top dive sites.
Sort through the charter yachts below or use these handy links to quickly find the yachts that best fit your needs:
Motor Yachts: Crewed
Monohull Sailing Yachts: Bareboat (inc. Bareboat with Skipper) | Crewed
Catamarans: Bareboat (inc. Bareboat with Skipper) | Crewed
Yachts for Special Events: Motor Yachts
User Ratings: Top-rated yachts
Other Articles of Interest
Charter destinations