Phuket Day Charter Guide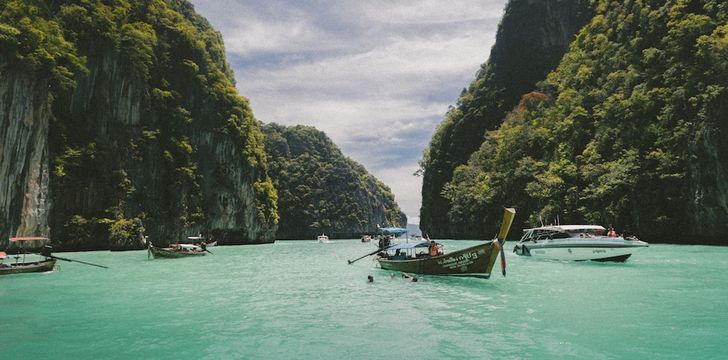 Charter a Day Charter Yacht in Phuket, Thailand and Explore this Magnificent Coastline in Luxury
Overview | Phuket Yacht Charter Overview | Phang Nga Bay and James Bond Island | Krabi | Phi Phi Islands | Koh Racha | Maithon
If you're looking to get away from the bustle and fast pace of Phuket, or for something to make your time in Thailand extra special for a day or two, look no further than a day exploring the islands that surround Phuket. What better way could there be to experience the area than on your own private yacht charter?
With over 100 islands in the Andaman sea to explore, and boats based in Ao Poh Grande Marina, Boat Lagoon, Royal Phuket Marina and Chalong Bay, we can organise the perfect day charter specially tailored to your wants and needs; just get in contact with one of our expert brokers! Most day charters will be on crewed motor yachts, with few bareboats being available in the area; however, enquire now and we can see what we can arrange for you.
Destinations
Phang Nga Bay and James Bond Island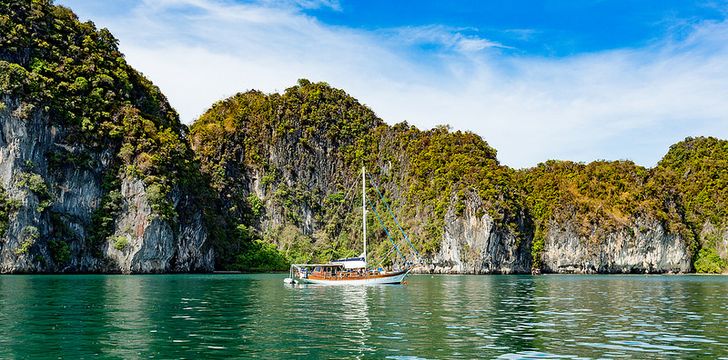 Within the area of Phang Nga Bay lies the infamous James Bond Island; as featured in the film "The Man with the Golden Gun", this island is an iconic spot recognised by people all over the world. Explore the many islands of the bay, taking the opportunity to swim in the emerald-green waters or kayak between the limestone rock formations. 
Krabi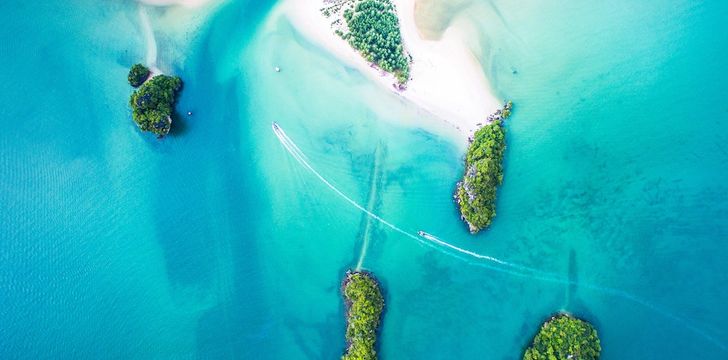 Krabi and the surrounding islands are known to be less developed than their touristic counterparts with a more laid-back vibe, making it the perfect place for relaxation and a chance to slow down and take a breather for a day away from the lively atmosphere of Phuket. Boasting fine white sand beaches and calm shores, Krabi is sure to make a welcome retreat.
Phi Phi Islands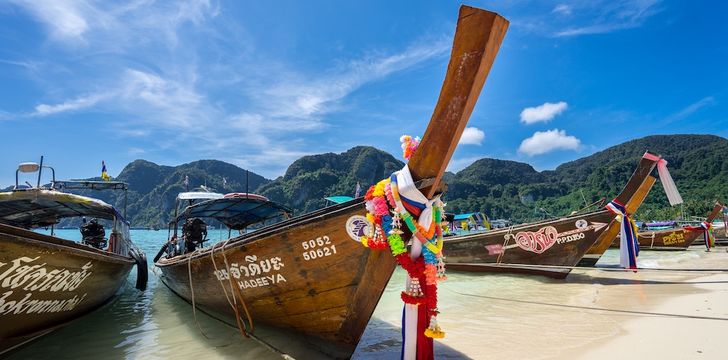 The Phi Phi Islands are perhaps some of the most popular and well recognised of the Islands in the Andaman Sea; with spots such as Maya Bay, the setting for the celebrated film "The Beach", these islands boast outstanding natural beauty as well as a myriad of activities to choose from. Snorkelling and diving here are the top things to do, but the Phi Phi islands also boast a number of bars and restaurants to have a spot of lunch at with a drink! 
Koh Racha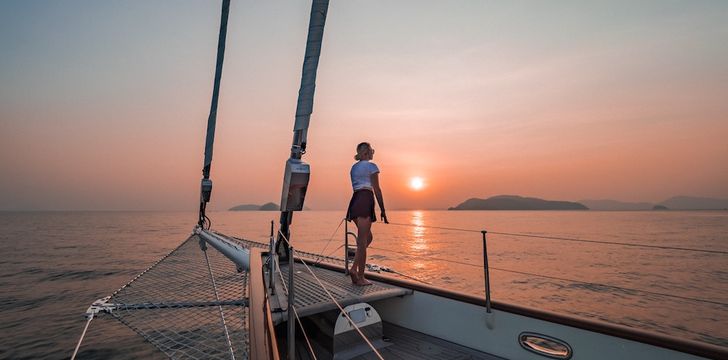 The uninhabited island on Koh Racha is a world away from the commotion of central Phuket; the beaches of icing sugar-like sand are ideal for sunbathing and beach activities. The water here is known to be teeming with wildlife, making it the ideal spot for scuba diving and snorkelling.
Maithon and Koh Khai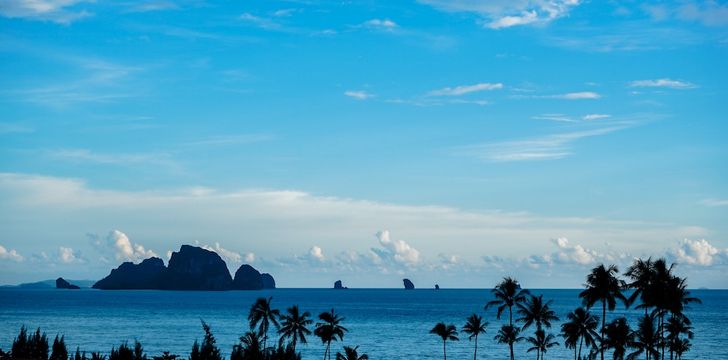 Previously a private island inaccessible to tourists, Maithon Island can now be visited via boat and has been nicknamed "honeymoon island"! Only 30 minutes from Phuket, this tropical oasis boasts pristine waters with rocky formations great for exploring. Koh Khai Nok is a small island at the mouth of Phang Nga Bay, and is possible to explore in just half a day; with schools of fish that are happy to swim with humans, this makes for a great day out for those who want to get a bit closer to nature on their trip!
1-2 Day Charters (overnight Charter)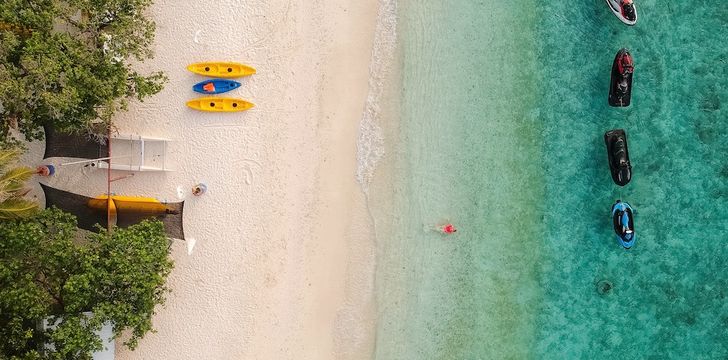 There are some destinations reachable from Phuket that are more worthwhile visiting for an overnight charter - some of these include the Similan or Surin Islands on the west coast of Phuket, which take approximately 2-3 hours to reach which may be too short for just a day, but great for an overnight stay! These islands offer much to explore and can be less touristic than the others, as they are a further distance away. The Phi Phi Islands are also worth considering for an overnight charter depending on where your port of embarkation is; there is a lot to see here too, so it would be worth considering charter for more than a day. Just get in contact with one of our expert Asia brokers to organise your trip!
Other Articles of Interest
Charter destinations