Nice.

Capital of the French Riviera, Nice has something to offer for everyone. A cosmopolitan city and the main entry point to the Côte D'Azur, Nice is a perfect place to disembark a plane, and board a boat. The famous Promenade des Anglais runs along the waterfront of Nice, and offers splendid views out to sea, and these views are just as good looking back to land from your yacht!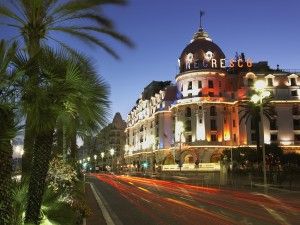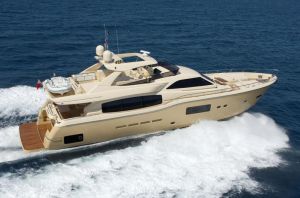 If you're looking for a charter vacation out of Nice, TILUSA a gorgeous Ferretti 26, from €36,000 per week, is one of our top choices. With modern and stylish furnishings, you will feel perfectly at ease as you set off on your luxury holiday cruising the French Riviera.
Not always the first 'port of call' for everybody, Antibes really should be. Home to Port Vauban, the largest yachting harbour in Europe, we have plenty of yachts to choose from! With some of the best beaches on the French Riviera, Antibes is the place to go for lovers of sun and sea.
Whether you want a day out from Antibes or a few days out at sea, this Princess 60, CALYPSO, will give you all that you could want.  With a crew of 2 who will meet your every need, there is plenty of space for 6 guests who want their own private getaway.
Are you interested in chartering on the French Riviera? At www.boatbookings.com, we welcome everyone from sailing professionals to complete novices and will help you at every step of the way to make your dreams a reality. We have a team of highly skilled professionals who are extremely knowledgeable in their destinations and will be able to help you with any questions you may have.
Watch this space for the latest industry show releases, news and gossip in the yachting world. If you liked the content on this page and our previous posts, please become a fan and like our Facebook page to receive up to date information on our publications. Follow us on Twitter and Google Plus too.