We blogged about BLUE PETER recently after Tom from the Boatbookings.com team spent an amazing afternoon sailing on board her. We're delighted to say that she has some availability in the Caribbean this Spring! Here are 3 mouth-watering propositions for charters on this classic yacht in the Caribbean.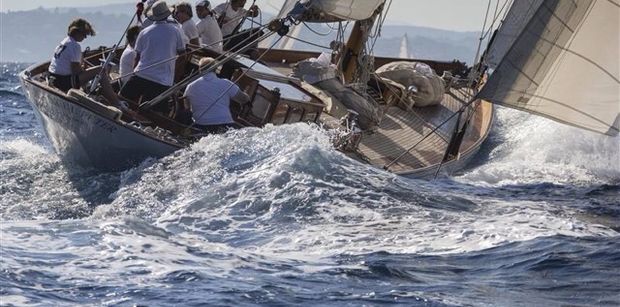 The Blue Peter sailing at Full Tilt!
Option 1: 10th  – 19th March 2014
Itinerary: Antigua, Barbuda, St Barts, Anguilla, St Maarten.
These are said to be amongst the most beautiful Caribbean islands and that's saying something! Mat and crew will take you on this fantastic Caribbean tour in style, effortlessly travelling from island to island, anchoring off beautiful white sandy beaches, allowing you and your guests to swim to shore, snorkel, or just relax whilst the crew prepares some delicious fresh food for you and pours out the rum punch! It doesn't get much better than that!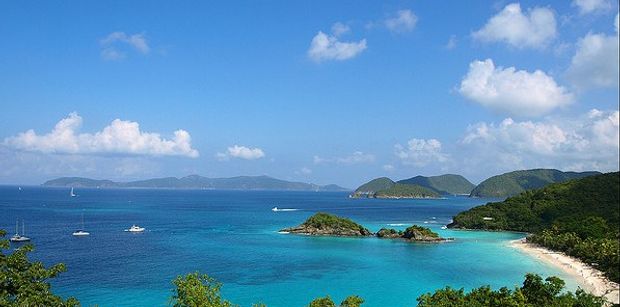 Beautiful Jost Van Dyke
Option 2: 27th March – 5th April 2014 – Time to race!
Itinerary: St Maarten – St Barts – BVI
In contrast to Option 1, Option 2 is all about racing (without too much pressure). You'll be picked up in St Maarten on the 27th March from where you will be taken to St Barts to watch 'The Bucket', a world famous Superyacht racing event around this stunning Caribbean Island, this is not to be missed! From St Barts Captain Mat will take you on a 100 mile downwind sleigh ride to the BVI. In the BVI you will take part in the BVI Sailing Festival. This would be a couple of great days of racing around the BVI during the day time and some great parties in Nanny Cay at night. To finish off this fantastic charter, you and the BLUE PETER will cruise to the fabulous Joss van Dyke island and Virgin Gorda Sound to relax before cruising back to St Maarten for the 5th April – what an incredible trip!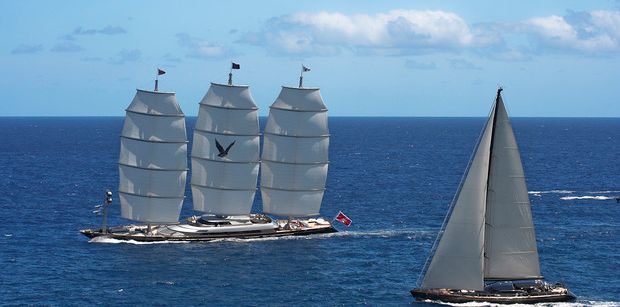 The incredible Maltese Falcon at last years "Bucket" in St Barts
Option 3: 25th April – 5th May 2014
Itinerary: Antigua – BVI
Much like Option 1, Option 3 is all about relaxation and taking in the endless beauty of the Caribbean. The sail from Antigua to the BVI is a fantastic downwind sail. On the way, Captain Mat will navigate past a handful of islands allowing you to take them in and enjoy the beaches and crystal clear water that surround them. You'll arrive in Tortola where you will be sad to leave on the 5th May.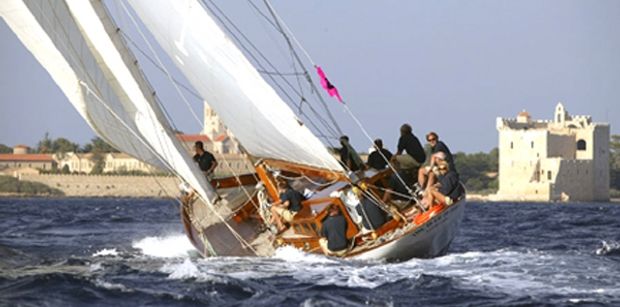 It's time to go sailing!
If one of these options looks like your dream holiday, then get in touch with us today at Boatbookings.com, here!