Chartering a luxury yacht in a destination off the beaten track does not normally offer international airports, world class facilities and cutting edge hotels. Waking up in a new time zone, even for the experienced traveller, can be tiring. The answer; stay on land to recuperate before boarding your private yacht. With new direct flights from London to Bali, or multiple connections via Singapore, your Indonesia yacht charter has never been so accessible.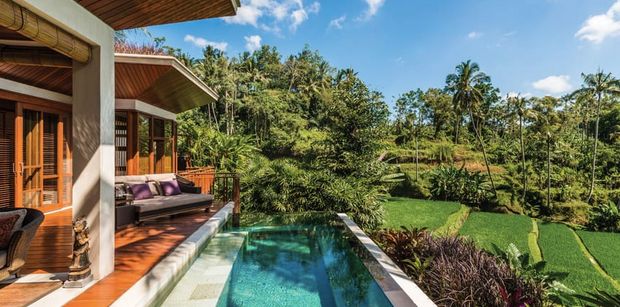 Bali is famous for its rice fields, also known as paddy fields. The Four Seasons Sayan, located just an hour north of the airport, offers spectacular views from the comfort of your own suite. With world class facilities and service second to none, you will be pampered ahead of your Indonesia sailing experience. Stay at the Four Seasons Sayan and embrace a truly authentic Balinese experience this winter.
---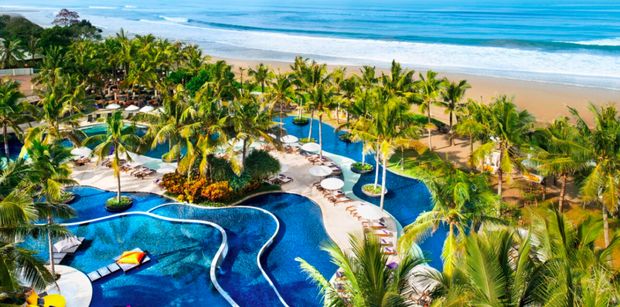 Bali is just as famous for its long sandy beaches and crystal clear waters, which are a haven for surfers. Seminyak is only 30 minutes from the airport in the Kuta district, an area renowned for surfing. The W Hotel offers a myriad of swimming pools which cascade towards the beach. Stay on shore before your Bali – Lombok 7 day luxury sailing itinerary, and enjoy a party vibe experience like no other.
---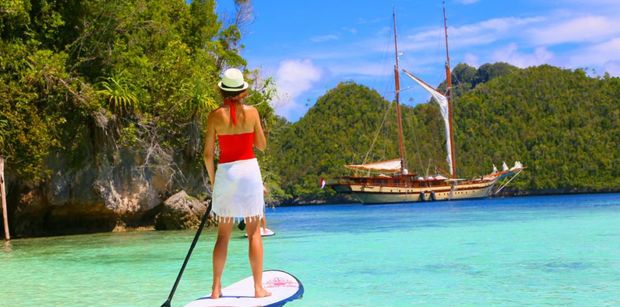 Your Brokers continue to visit your charter destinations, so they can continue to provide unrivalled insights. Ben is currently spending this week discovering the wonders of LAMIMA as she cruises the Komodo National Park. Stay tuned to see photos of the magical Komodo dragons, as well as some of the most spectacular scenery in the world!