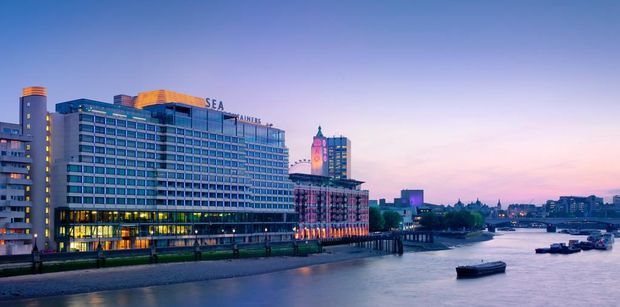 Travelling
If you are traveling in from the Americas or further afield it might be worth adding a London stopover to combat the dreaded jet lag. Sea Containers will get you into the spirit of your charter which is a nautical-themed 4* hotel. Conveniently located just a short 7-minute walk from the well-connected Blackfriars station, this hotel is ideally located for an easy commute from one of the 5 airports based in and on the outskirts of London.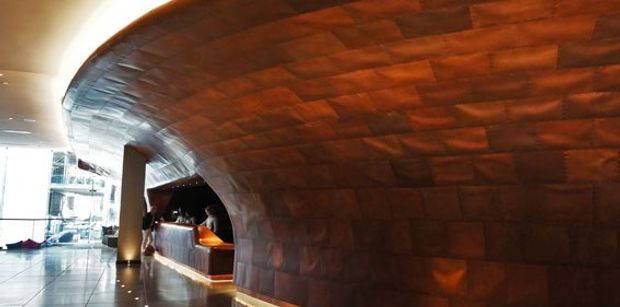 Architecture
Sea Containers House immediately immerses you in architectural brilliance. With the opening reception hallway resembling a brushed copper hull, it'll get anybody in the mood for life at sea. The copper colouring provides warmth to the expansive reception area that you wouldn't necessarily expect from a metal heavy interior.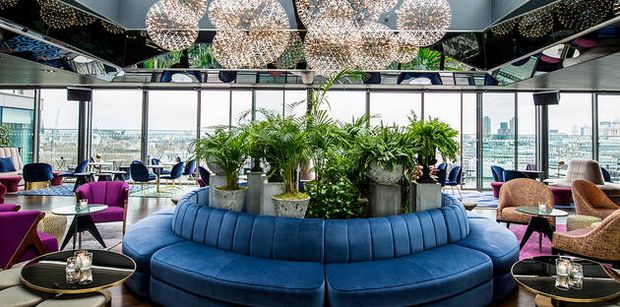 12th Knot
The upmarket hotel is furnished in an industrial come nautical way which fits in perfects to the industrial history of London. Overlooking one of the most famous rivers in the world, watch the clipper yachts and cargo boats drift by while relaxing in the 12th Knot Bar, situated in the top floor of this impressively built building. Look east and soak up the London Skyline.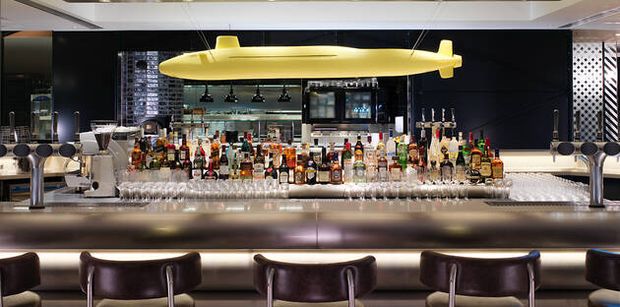 Immerse yourself in luxury with an extensive, well thought out menu that matches the seasons perfectly. With breakfast, lunch, and dinner available all under one roof – you cannot go hungry. With reasonably priced dishes, small plates, and sharing plates alike providing a great range of culinary delights. From Ceviche Tacos, seabass, coriander salsa to Whole Roasted Corn-fed Chicken, confit onions there will be something for everyone.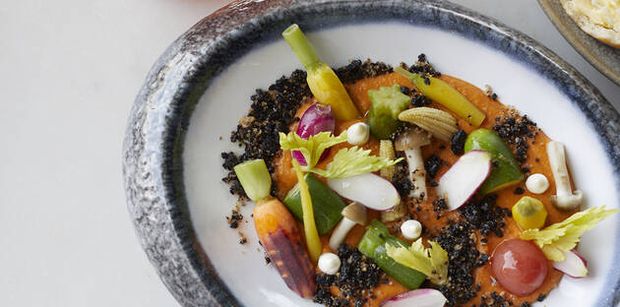 Stopping off in London is the best place to enjoy a varied, culturally vibrant city with fantastic links to the rest of the world. With direct flights to thousands of yachting hot spots around the world including, Greece, Croatia, Caribbean, Italy, and Asia it's the perfect hub to start your holiday from.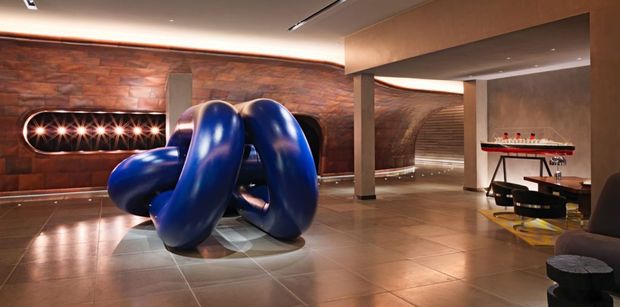 Get in touch with us today to experience London before you embark on your charter. Wherever you are in the world, be sure that Boatbookings can provide a door to door service.