The Greek islands can be windy in July and August. This, however, is an advantage for our action seeking clients! Kitesurf is the new fad with an increasing number of devotees.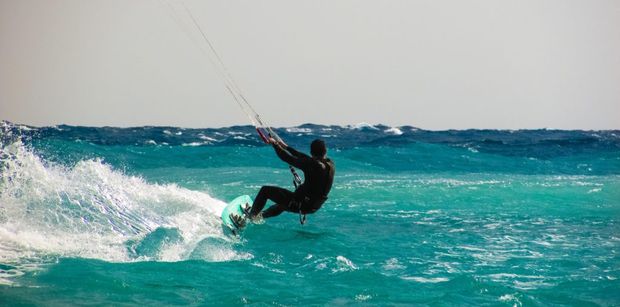 Kitesurfing requires a basic level of lessons from an instructor, but after some lessons, you can find yourself skimming on top of the waves –and if you are bold enough jumping above them!!! Some Greek luxury charter yachts have their own kitesurf instructors onboard, but there are several spots in the Greek islands where you can get your lessons. Here's a selection of the best kite surfing spots in Greece: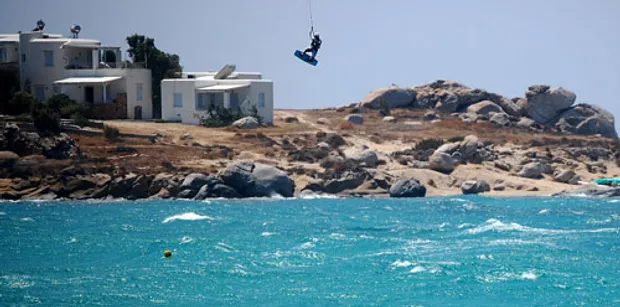 Naxos Island is the most known kitesurfing spot in the Cyclades. When the meltemi is blowing, Mikri Vigla bay is the ideal playground for kitesurfers. A steady wind of 20-25 knots and relatively high waves combine to create the ideal conditions for spectacular jumps. When you are not wrestling with the wind and waves, take some time to explore the island of Naxos, particularly the Northern inland villages, which are unspoiled by mass tourism.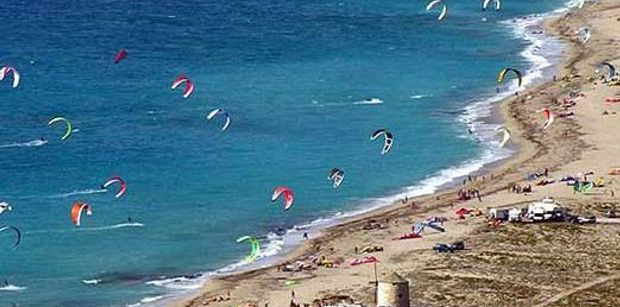 In the Ionian Islands, you can kitesurf in Lefkada island. The beach in Agios Ioannis is conveniently close to the marina and has some of the best waves in the area. In general, the Ionians boasts very calm seas on the Eastern shores (which represent the favorite yacht cruising ground in the area), but are exposed to the long stretch of open sea on their Western shores (which can be windy and abundant with waves).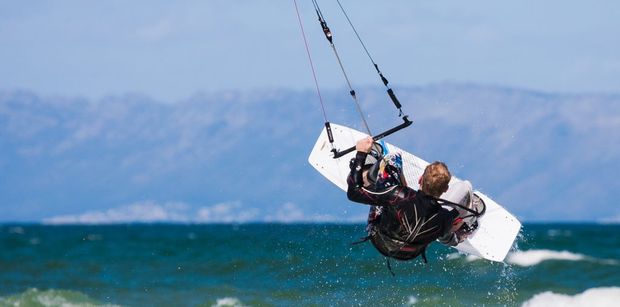 Contact now our expert broker team and start planning your Greek motor yacht, sailing yacht or catamaran charter. Your captain will make sure you can go to one of many kitesurf paradises in the Greek islands and organize your adrenalin-filled lessons!