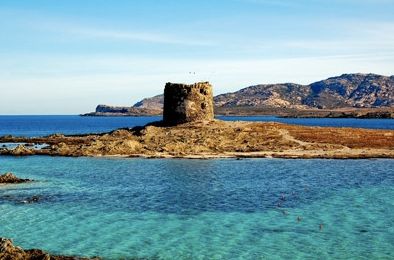 Skiathos is an idyllic, sun-drenched island nestled in the northwest Aegean Sea. Skiathos makes up the cluster of islands known as the Sporades, famed for their pristine sandy beaches and crystal blue seas. Charter a luxury yacht to this exotic destination. The pine-fringed coastline is blessed with golden beaches in the south and a mountainous terrain in the north.
The curious travelers amongst you will explore the sprawling hills of the north. Visit the Monastery of Evangalistra, a magnificently built monastery that is steeped rich in Greek tradition. Marvel at the impressive oil paintings and extraordinary glass paneling. The monastery was the first settlement to raise the Greek flag to signify their freedom from the Turkish invaders. Following on from the monastery is the church of Prophet Illias, famed for its spectacular panoramic views across the bay and towards the neighboring island of Skopelos.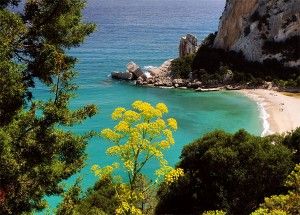 Skiathos is lined with more than 60 golden beaches totaling an impressive 19 square miles. Lalaria beach is located on the northern most tip of the island and is only accessible by boat. Characterized by its beautiful rock formations and turquoise waters, enjoy a light alfresco lunch on board your luxury yacht charter in this secluded and picturesque bay. Venture down to the south coast and explore the cobbled streets of Skiathos town. Here you will find sumptuous Greek delicacies at one of the many tavernas and finely crafted artwork at one of the many boutique stalls. Explore Troulos beach, a secluded sandy bay that is kept in immaculate condition all year round. The beach is perfect for families, thanks to its excellent sun lounging facilities and water sports school. Charter a luxury yacht to Skiathos and experience the golden vibrancy of the south and the quaintness of the north.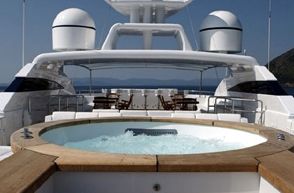 OCEANOS is a luxurious super yacht that oozes elegance and style. Berthed on the magnificent Greek coastline, she has 7 grand cabins that can accommodate up too 14 guests. Lavish interior, large deck space and a state of the art Jacuzzi are just a few of the on board luxuries that you can expect. Charter this super yacht today!
At www.boatbookings.com, we are here to help you plan your perfect luxury yachting holiday. We have a team of highly skilled professionals who are extremely knowledgeable in their destinations and will be able to help you bring together the yacht, the crew and all the other aspects that make your charter special.