Yesterday saw the closing of the Palm Beach International Boat Show 2014, another great year according to our Charter Director Allison Cecilio in Fort Lauderdale. The show featured favourites winning over others with their fantastic crews and inventive chefs, along with some very welcome newcomers to the US charter market. As the show drew to a close Allison has reflected on her top recommendations for winter in Florida and the Bahamas, and summer sun in New England.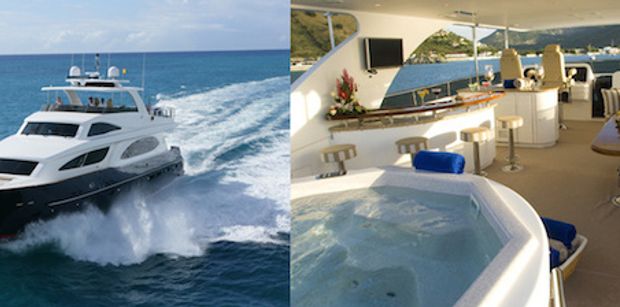 Allison's first favourite was a popular choice with all the brokers at the show. DA BUBBA is 100′ Hargrave yacht, with elegant and stylish interior combined with extensive water sports list to truly mix relaxation and thrill-seeking. Allison highly recommends this yacht already due to her sterling crew and the fact she's still offering free delivery to a location of your choice in the Bahamas for Spring Break charters!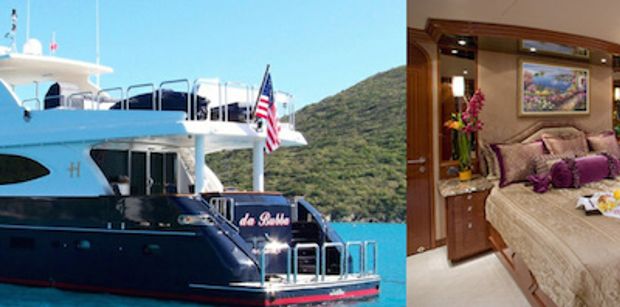 Previous guests have left flawless reviews and commended their crew on their keen eye for safety and fun, perfect for family groups. An impressive buffet showcasing vegan options, including curried pumpkin bisque and vegetable spring rolls with ponzu dip, really highlighted the talent of the chef onboard for Allison.
Allison's next favourite was the much anticipated return of GRAVITAS. The 52 metre Feadship has undergone an extensive re-fit with her new owners and is in pristine "as-new" condition inside and out, whilst still offering the trusted quality of a classic Feadship build. The crew are already well-known and are led by the reputable force of Roy and Stephanie Hodges who have a rich and full charter history and exemplary feedback from guests throughout their career. GRAVITAS will spend April in the Bahamas before heading towards to New England for the summer holidays.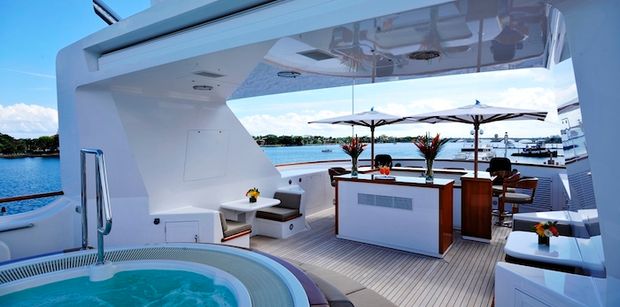 To keep up with the latest industry news and reviews follow us on Twitter, and for more information on chartering throughout the US, Bahamas and Caribbean contact our expert broker team in Fort Lauderdale.