Leonardo di Caprio was in the news again this week after his quest to win his first Oscar once more ended in disappointment. Nominated for his role in 'The Wolf of Wall Street', di Caprio plays Jordan Belfort. For most of the 3 hour film, Belfort lives a life of staggering decadence, epitomised not in the least by his luxurious superyacht, known to us as LADY M. Belfort lost his ship in a storm before losing everything else when convicted and sentenced to prison.
Belfort's life of indulgent luxury is now at an end… Your's doesn't have to be.
In February of this year Mangusta launched the latest of their 165 range. This 8th hull in the series, the 165 E (standing for Evolution) is Mangusta's most refined yacht to date. The 50m flagship is capable of doing up to 40 knots, making her not only the fastest yacht to come out of the Overmarine Group's wharf, but the fastest Maxi Open yacht ever to be built.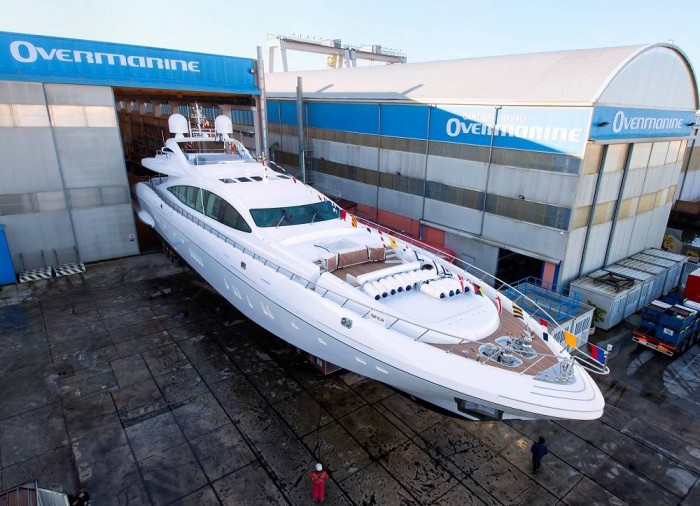 Since 2007 , Mangusta 165 superyachts have been the industry benchmark and this 8th incarnation is no different. Overmarine said of her that, "She knows no rivals in terms of comfort; the volumes of the yacht can be compared to a three-deck vessel of the same dimension, although this cannot be gleaned from the outside owing to her pure lines and sporty profile. The extraordinary combination of linear stress and expression of line gives this model an elegant character which is simultaneously distinctive and powerful. She is a masterpiece of distinctive, elegant, timeless design, conveying balance and dynamism."
From the outside the 165 E is stunningly beautiful. She is elegantly simple yet sleek and sporty. It is the interior where the Evolution really takes your breath away though. More than 10 different kinds of rare and valuable wood and lacquering, at least 7 types of marble, mother of pearl and onyx, to name but a few, all contribute to an interior of unreserved luxury.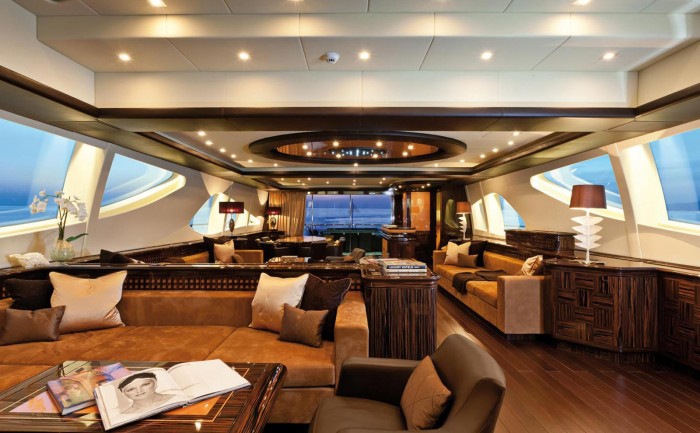 Much has been written about the salon windows. Requested specifically by the new owners, the single pane of glass provides unrestricted, panoramic views whilst letting in plenty of natural light. The entire yacht is created entirely at the Overmarine Group's own plants, as is standard for all Mangusta yachts, ensuring only the best quality. The new 165 boasts the pinnacle on onboard quality and comfort: soundproofing, vibration control, ergonomic layouts. Everything has been painstakingly designed, built and tested to create one of the most unforgettable yachts. See it for yourself later this year at the Monaco Yacht Show.