The Monaco Grand Prix is one of the most prestigious Formula 1 races in the world. Racing through the streets of glamorous Monte Carlo, passing the Hotel de Paris and Casino de Monte Carlo, and along Port Hercule, home to the Piscine and La Racasse. The Grand Prix is to be held this year on the 26th May, coinciding with the end of the Cannes Film Festival, so is definitely going to be a big event this year!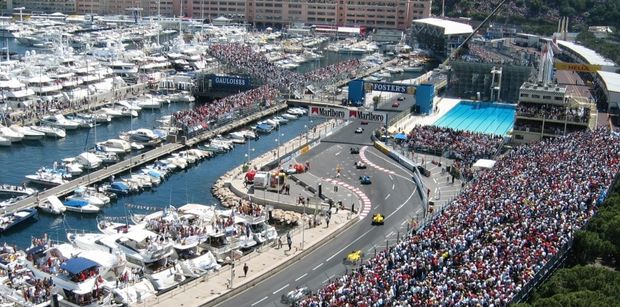 One of the biggest races on the Forumla 1 calendar, the Monaco Grand Prix has no margin for error. With narrow and twisting streets, overtaking is almost impossible – drivers need to show off their most impressive skills if they want to make it to the top spot! Many people will flock to Monaco every year to see this celebrated race, and given there is only so much space in the stands, one of the best places to watch from is your own private yacht! Whether you choose to moor outside the port and travel in by tender to see the race or see the race pass by right in front of you from your own berth in the harbour, a yacht is the only way to experience the Grand Prix in luxury.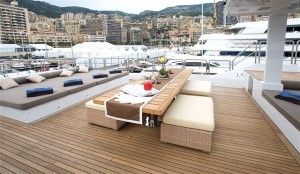 So, if you are looking for a yacht to charter for the Grand Prix, have a look at what we can offer you. If you want to watch the race from the deck, SENSEI is a brilliant choice. She is designed with extreme attention to detail, and can host up to 70 guests at berth – SENSEI would be a fantastic choice if you want to have a Grand Prix party!
QUID PRO QUO is also highly recommended for the Formula 1 race. With a beautifully designed interior and decks that invite you to kick back and relax, she is fantastic choice for charter. What better way to watch the race go past? Even when the race moves away from the port, you can keep up to date on what's happening around thetrack because QUID PRO QUO has Sky TV – you won't miss a moment of the action.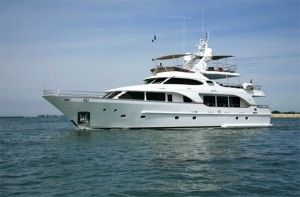 Looking to charter a yacht for the Monaco Grand Prix? Head to www.boatbookings.com, the leading online yacht charter broker, or email us at [email protected] and one of our Charter Specialists will get back to you shortly.
Watch this space for the latest industry show releases, news and gossip in the yachting world. If you liked the content on this page and our previous posts, please become a fan and like our Facebook page to receive up to date information on our publications.
Follow us on Twitter and Google Plus too!