With summer now in full swing on the Riviera; sun shining and tourists arriving, there is not a single section of coastline where you can't see a yacht at sea! Big or small, motor or sail, we can't get enough of the gorgeous Cote d'Azur and the weather it brings with it! So, why miss out on the action? We have some great motor yachts for day charter from one of our most popular Cannes – St Tropez vessels, the Absolute 47, to the stunning 105ft CLARA ONE.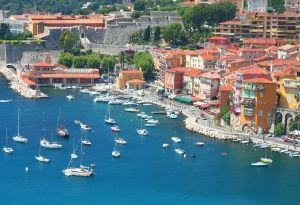 She has the incredible capacity to cruise up to 36 guests and is a truly fantastic yacht for parties and events that want to be celebrated in style in the South of France. With beautiful and spacious outdoor seating areas as well as a modern and well-decorated interior, she is the perfect events yacht for the summer. This wonderful 1961 Chantier de l'Esteral is a contemporary vessel with a classic feel and with a special offer on for the whole month of June, she's affordable too!
CLARA ONE is not the only large day charter yacht we are loving this month either. VERSILCRAFT and COSTA MAGNA are also ticking all the boxes for luxury events charters on the French Riviera. So whether it's a small and intimate trip with family or friends on a Prestige 34 or a huge company event, don't miss out on the chance to discover the South of France in the best way, on the water!
Please see our itinerary suggestions for Riviera day charters for some great tips!