Our charter consultants know so much about the area, we decided to do an ongoing series of expert advice about key things to know, what to do, and trends in the regions. We start with an interview with Peter Piper, the original Charter Consultant at Boatbookings.com, who has relocated to Mauritius (someone has to do it) to cover the Indian Ocean.  Here are his comments:
Peter, tell me what you're seeing in the Indian Ocean Charter Scene right now.
Despite the global recession, we're seeing great growth in our Indian Ocean business since we opened our office about a year ago. The market in general is growing about 10% per year.  People are coming here because the weather is normally great, there's amazing diving and snorkeling, and it's new, interesting and exotic.  You can find anything you want in the Indian Ocean.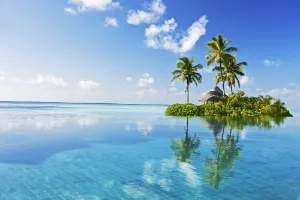 What are the main destinations?
Right now we're seeing the most demand for the Maldives and Mauritius. The Maldives are a fantastic destination for people who really want to relax, or for a honeymoon or romantic cruise. Mauritius, having a culture that has evolved from African, European and Asian traders, offers a bit of everything, from great sailing, to exotic food, to nightlife.  I personally think that Mauritius offers it all, but I'm a bit biased because I live here!
What type of yachts do you normally charter?
The most common charter is a crewed catamaran. It's relaxing, has plenty of space, rests close to the water, and it really is perfect for these islands.  It is important to note, that because of the coral, there are no bareboats allowed here.  But the skipper gives you a much better understanding of the area and is normally happy for you to sail the boat if you want!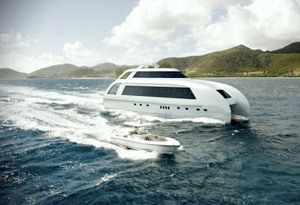 There are a few great new motor yachts starting to appear in the Indian Ocean.  We have two beautiful new Azimuts in the Maldives, and will soon have a unique superyacht called Ocean Solace (pictured) that is arriving in Mauritius.
Regarding Mauritius, what type of itinerary do you recommend?
Most charters we do circle the island, and definitely visit the two groups of islands to the north and east of Mauritius. There is fantastic diving between the islands in the north – Coin de Mire, Flat Island and Gabriel Island.  Ile aux Cerfs, to the east, is also a beautiful island, perfect for a relaxing day.  Then after you've had plenty of diving, relaxing and solitude, you can always visit the main port cities such as Grand Baie or Port Louis for great restaurants, entertainment, and even casinos if that's what you're looking for.
What do people do in the Maldives?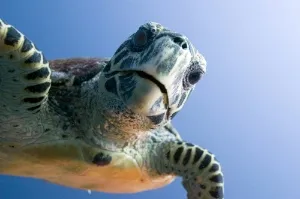 Like everywhere in the Indian Ocean, diving, snorkelling, and just plain relaxing are the major activities there.  Plus of course island hopping. That's why we recommend it for a honeymoon – you couldn't imagine a better place for a relaxed honeymoon in a romantic island setting, with your view changing every day.  We have a number of boats that specialise in pampering you during a first, second or third honeymoon!  See our Honeymoon Yacht Charter Guide for more information.
When is the best time to charter in these areas?
The nicest time of year in Mauritius is from May to December. The Maldives are best from November to April, so you have a great destination in the Indian Ocean year round!
But aren't these waters dangerous because of Pirates?
We have never had a problem! I get lots of calls asking if it's safe, and point out that the pirate activity is 3000 nautical miles to the north. Mauritius and the Maldives are very relaxed places. Pirates want tankers that can pay million dollar ransoms, not pleasure boats.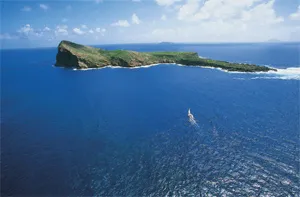 If you would like to know more about these areas, you can contact Peter at [email protected] or call him at +230 919 4848 or skype him at peterjpiper.  Please also read our Mauritius Yacht Charter Guide and our Maldives Yacht Charter Guide for additional background on these two paradises.