Electric boating has gained momentum as the world envisions a cleaner and greener future.  At Boatbookings, we have advocated for this electric revolution within our greener crewed charter catamaran offerings.
However, the success of electric boating relies heavily on the availability of electric charging infrastructure in marinas. As electric boats become more popular, is the current global marina infrastructure prepared for the influx of these greener boats?
Here, we explore the growing need for electric charging infrastructure in marinas and the changes to meet this demand.
The Infrastructure
Electric boats, like electric cars, rely on charging infrastructure to keep them powered up.
Rising Demand for Charging Stations.
The increasing number of electric boats on the water means demand for charging stations has surged. There is now a need for more convenient places to top up electric boat's power reserves.
Encouraging Investment.
The increased demand has spurred both marinas and port authorities to invest in developing more electric charging infrastructure. These investments aim to make electric boating more accessible to all.
Technological Innovation.
To meet the growing need, there are plenty of companies investing in the development of more efficient charging technologies. This includes creating faster charging options, smart charging systems that optimise energy use and wireless charging solutions. These innovations are essential as the electric boat market continues to expand. One company is Aqua superPower, integrating their charging systems in the US, UK and Italy, enabling users to charge all electric boat brands. They have partnered with MDL marina group, the first UK marina group to offer charging.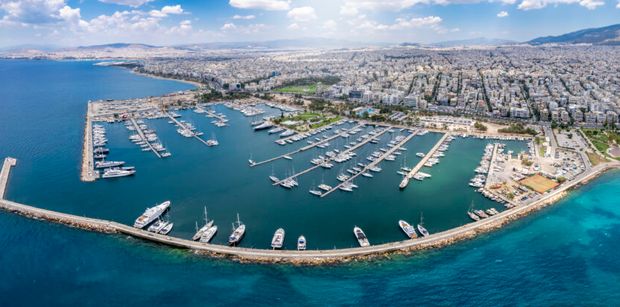 The Challenges
Like with all development and change, there are some hurdles that the boating sector is facing when it comes to supplying this infrastructure for the transition to electric boating. The main concern is the cost of developing and maintaining this new infrastructure, resulting in some resistance to change.
The Marinas of the Future
Marinas consistently have to adapt to meet the changing needs of boaters. We are seeing new smart marina management systems put in place to optimize energy usage. Many marinas are exploring and investing in research and development for renewable energy sources to enhance sustainability credentials further. Looking ahead, there will need to be increased collaboration to establish these networks and to promote the growth of electric boating. 
As more infrastructure is developed, it gives more confidence for owners to make the switch from traditional to electric. A vital transition for reducing emissions and promoting more greener practices. Contact Boatbookings today to find out about our greener and electric crewed charter catamarans.