Fountaine Pajot, one of the world's largest yacht manufacturers, has taken significant strides toward creating greener and more sustainable catamarans. The French shipyard is renowned for its commitment to building great catamarans of the highest quality while prioritizing sustainability.
Aside from their green credentials, the catamarans are spacious, comfortable, and perfect for island hopping in areas such as French Polynesia, the Caribbean islands, and various Mediterranean destinations.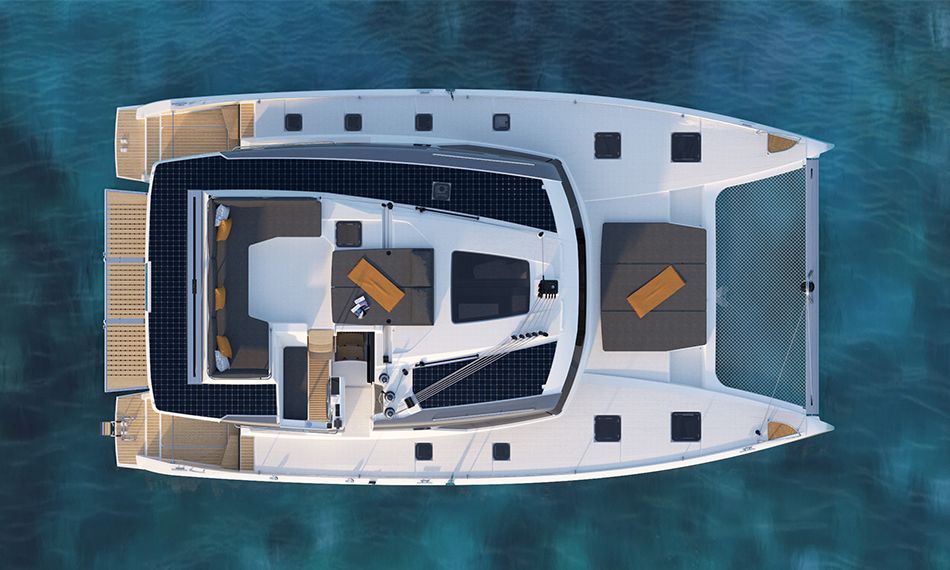 A Sustainable Vision
Last year the shipyard launched its vision to lead the environmental transition through its Odyssea 2024 business plan, where the company is planning to deliver net carbon-neutral cruising boats by 2030. For 2023, the mission of this Odyssea plan is to facilitate more research on fuel cells, which will see the implementation of hydrogen-powered motors on the catamarans. 
To achieve these ambitious goals, Fountaine Pajot is leveraging collaborative platforms like ODSea Lab. This platform is helping accelerate technological solutions to transform the choice of materials and implement innovative solutions regarding energy, propulsion, and operations onboard.
Lifecycle Analysis
The End of Life factor is a huge issue to consider for the boating industry and it is one aspect that Fountaine Pajot is particularly focussing on within its catamarans. They are investigating processes to limit the impact on the environment within the boat-building life cycle that include recycling, repurposing, and reusing many of the parts of their cats. 
Greener Propulsion
To reduce the boating industry's carbon footprint, the shipyard works with various stakeholders to implement greener parts and equipment that help reduce overall emissions. They do this through two main methods. The first by reducing the amount of transport in its supply chain, and the other by using recycled and bio-sourced materials that can be recycled.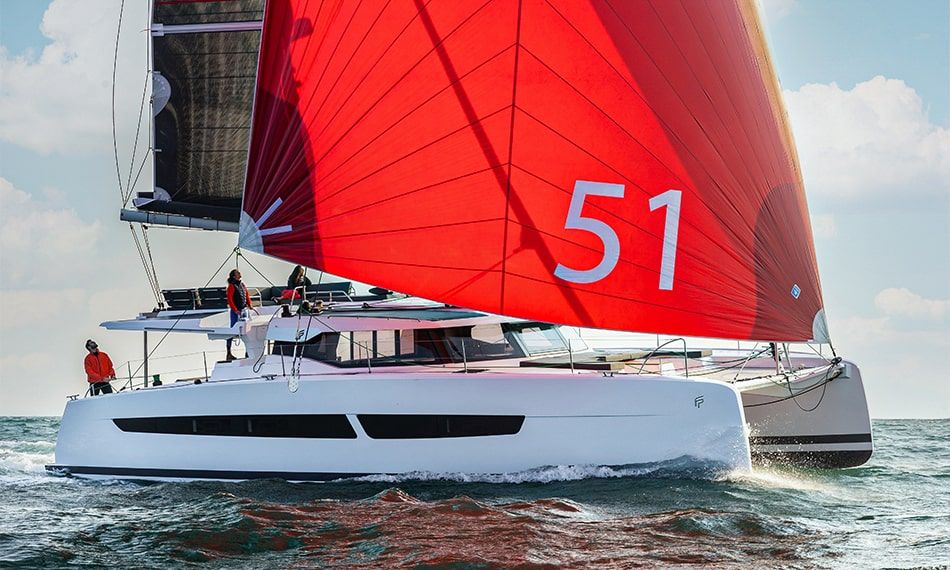 The Aura 51
One particular model harnessing a more eco-conscious approach is the Aura 51, equipped with an electric propulsion system and intelligent onboard energy management system. This is the first model to offer Fountaine Pajot's smart electric option. The technology utilized within the Aura catamaran results from the work supported by the ODSea Lab innovation platform. As well as being voluminous, the coachroof design also integrates solar panels.
Charter Today!
Want to charter a Fountaine Pajot yacht today? You can combine a unique, luxurious and silent cruising experience while reducing your carbon footprint, joining the green revolution. Contact the Boatbookings team to find out more about a greener crewed charter with Fountaine Pajot.