We love this time of year amid the Mediterranean charter season. But while we love the summer on these seas, we also know that not only is it a host for a crewed charter catamaran, but it is also a vital ecosystem that needs protecting. 
Like the rest of the world, the Mediterranean faces serious environmental challenges, such as pollution, overfishing, habitat destruction, and climate change/warming of its waters. However, it isn't all bad news. There are several initiatives, campaigns, organizations, and projects in place that are helping to preserve our playground.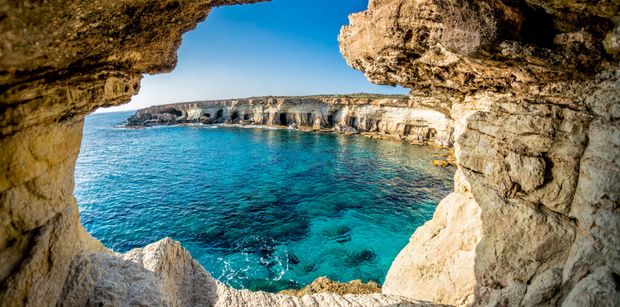 We take a look at some of them here:
Marine Protected Areas
Similar to national parks and nature reserves that protect habitats and species on land, there are also global networks of Marine Protected Areas. Specifically in the Mediterranean, the surface under protection status is currently 8.33% (2020 figure). This collaborative effort involves various organizations, agencies, and stakeholders across the countries. Every four years, MedPan assesses the areas and releases a report – they are crucial for conserving and restoring the health of our ecosystems at sea.
One example of a protected area we love to cruise (responsibly) at Boatbookings is the Brijuni National Park in Croatia, on the Adriatic Coast. The protected area includes 14 islands and the surrounding waters. The area boasts impressive biodiversity with coral reefs and is home to loggerhead sea turtles.
Isla de Tabarca marine reserve is another one of our favorites. It is also the oldest of all the network of reserves, covering a vast area off the coast of Alicante, in Spain. The seabed is covered with Posidonia seagrass, vital for oxygen production. 
Anchoring Regulations
Aside from the marine protected areas, various local regulations and legislation are in place for certain boating activities. Anchoring is one of these activities that can harm the seabed unless recognized, and steps are taken to minimize this, such as Captains being aware of the restrictions put in place. 
One example is from the French Maritime Prefect and the recent restriction on anchoring within certain parts of the French Riviera and Corsica. Decrees now identify areas where anchoring is prohibited to protect Posidonia seagrass, which is essential to the ecosystem and underwater biodiversity.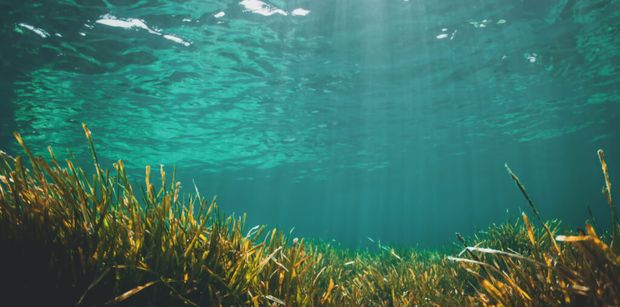 Removing waste
Another essential aspect when conserving our oceans is responsible waste management. Many key issues result in pollution of our seas, such as discarded fishing nets and plastic. 
Some organizations are working hard to turn this around. Healthy Seas is an organization focussing on removing marine litter, particularly from fishing nets from the Mediterranean. They work with volunteer divers to recover nets from reefs, wrecks and marine biodiversity hotspots. Another initiative is the Seabin project. Seabins have been installed in several Mediterranean marinas to help capture floating waste – just like bins on land! 
Clean beaches
Keeping our surrounding beaches clean is so important. In the Mediterranean, there is a 'Blue Flag' status, a prestigious recognition awarded to beaches meeting stringent environmental criteria.
The program aims to promote sustainable tourism and raise awareness about protecting coastal areas. Aside from this status, several beach clean-up initiatives happen year-round in Europe. Even if there isn't a specific event happening where you are, always be environmentally responsible and pick up trash whenever you come across it.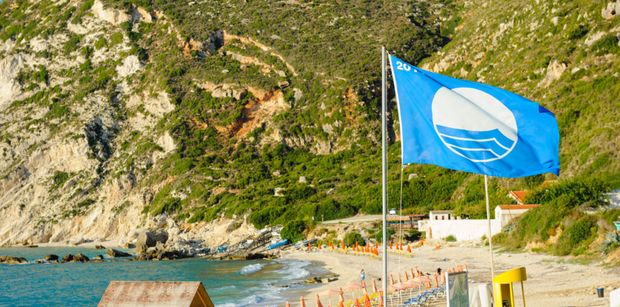 A collaborative effort
These efforts and collaborations are making a positive lasting impact on the preservation of this marine ecosystem for others to enjoy in years to come. At Boatbookings, we are hopeful that these initiatives will inspire others to join the cause and contribute to the ongoing protection and conservation of the Mediterranean. Without change, our future summers will be in danger.
Contact the team at Boatbookings if you are interested to join the wave of change and charter a more environmentally crewed charter catamaran for next summer season.