An Amalfi Coast crewed yacht charter has something for everyone; hospitable crews, picture-postcard villages, thermal spas, fine-dining restaurants and haute-couture boutiques, but does it really have a nightlife scene? If you're looking for more than your Aperol Spritz, a picturesque piazetta and want to dance the night away, you'll find it hard to beat the three best nightclubs in Capri and the Amalfi Coast below.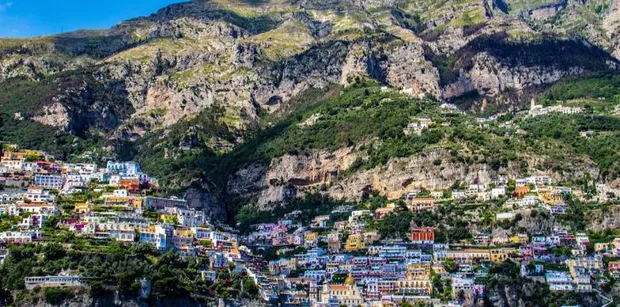 Africana, Praiano
Via Terramare, 84010 Praiano
Welcome to the most famous club on the Amalfi Coast. Every mega club is a groundbreaking venue, but Africana takes your rave levels to a whole new dimension. Born within a mammoth natural cavern, Africana benefits from stunning views out to sea, and a unique hedonistic atmosphere to party. From Aristotle Onassis in the 1960's to the modern day rockstar, Africana continues to dazzle the elite 2019 jet-set.
Music on the Rocks, Positano
Via Grotte dell'incanto 51, Positano
Positano is everyone's favourite Amalfi Coast hotspot; the area is full of world class hotels and eateries, but the quaint town only has one nightclub. Located on the edge of the cliff overlooking the beach, Music on the Rocks welcomes you for dinner on the first floor, before offering cooling cocktails in the Fly lounge and dancing until dawn.
Aneme e Core, Capri
Via Sella Orta 39/e 80073 Capri
Anema e Core Capri is the island's institution. Don't be fooled by the lack of an impenetrable guest-list or the humble 'tavern' interior, this is the must experience Capri hotspot. Welcoming supermodels and megastars from all around the world, you will be entranced by the rhythm and spirit of this iconic establishment. Guido will have even the most discerning celebrity up on their feet, dancing the night away as only the Italians can! 
Stay tuned for the next blog in our Amalfi Coast series, where we will continue to show you the must-visit hotspots to ensure an unrivalled Amalfi Coast yacht charter experience. Don't leave your holidays to chance, leave It with your dedicated Boatbookings Brokers.