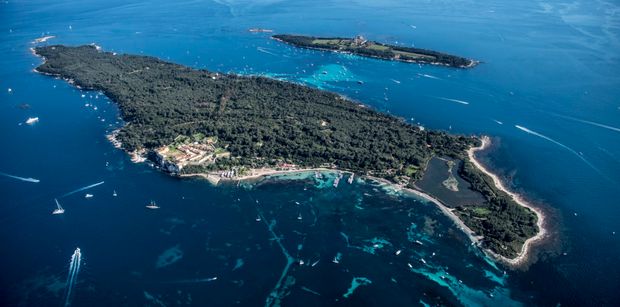 Sainte-Marguerite island
Lerins islands are a small group of Mediterranean islands that is home to some of the most upmarket restaurants in the South Of France. The two largest, and most famous islands are called Île Sainte-Marguerite and Île Saint-Honorat each with a different vibe – but ultimately boasting similar incredible scenery and gastronomy delights.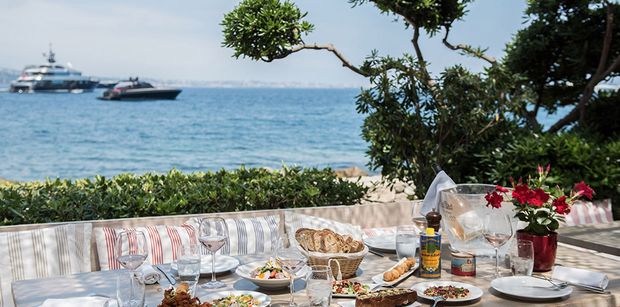 The island of Saint Marguerite is home to the impressive La Guerite restaurant. The rustic wooden structure, coupled with the intensely green lavish trees makes you feel like you're in a Greek Taverna. Look across the water with spectacular views of Cannes, and the foothills of the Alps.
Be seduced by the incredible food, atmosphere, and views. Sip on a glass of refreshingly cool Rosé and soak up every moment of this magical corner of the world. This is truly the place to be while on the island of Saint Marguerite. Why not book a day charter that departs from Cannes, takes you for a swim on your very own private yacht before dropping you off for lunch? Be picked up in style by your captain and then returned to Cannes for parties on the beach! Chat to one of our experienced brokers today to find out more!
Saint-Honorat island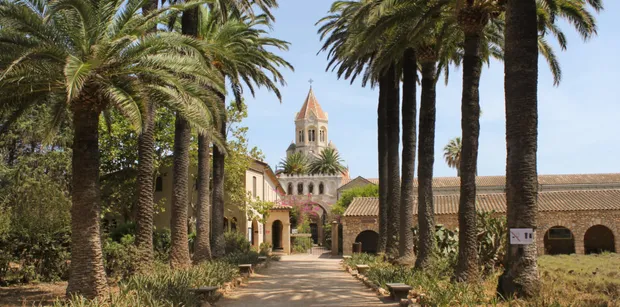 The baby sister of Saint Marguerite, Saint Honorat lays directly south of the bigger island. Saint Honorat has been a monastic community since the 5th century. But these monks are like no others – they produce wine! There are even wine tasting tours that you can do on this incredible little island.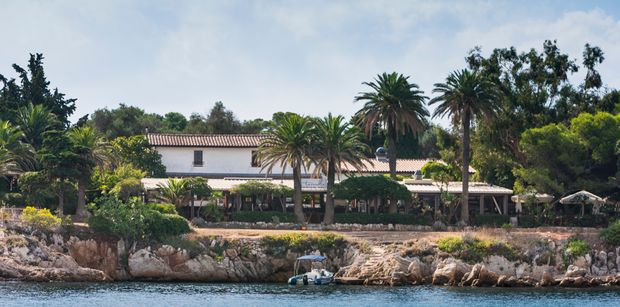 Hidden amongst the picturesque palm trees lays one of the most loved restaurants on Saint Honorat. Property of the monks, La Tonelle has been serving food for not only the locals but to many luxury seekers all over the world. This affordable restaurant is sure to create memories in a very memorable place!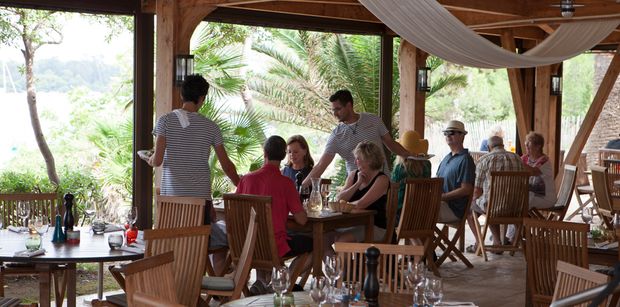 If you are looking for culture, and something a little bit different this is the island for you. The Caribbean like waters coupled with the monk's energy that ozzes into the atmosphere creates a calm, laid back environment perfect to escape the fast-paced life at home. Chat to one of our yachting experts to see how you can get here!
"Today, this community is composed of 22 monks living modestly and peacefully in this preserved, sunny paradise … an oasis of silence"

La Tonnelle