The Boatbookings team believes that a life of all work and no play is really not the way to live; especially when you're in the yachting industry!
That's why sometimes we all like to let our hair down and experience the luxuries and open freedoms that many of our clients have enjoyed in the past, and on Wednesday we went for a quick trip and dip to the Lerins Islands, off the coast of Cannes, on board the lovely BLUE PORT, with Capt. Michael at the helm!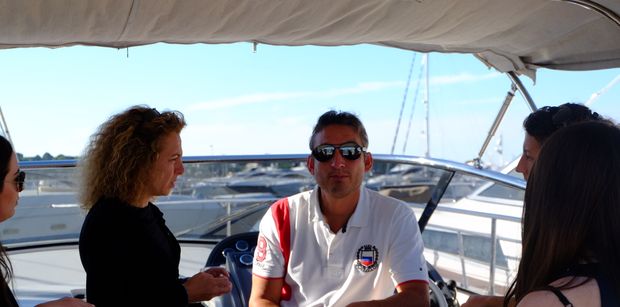 The Lerins are two beautiful little islands about 15 minutes by boat from Cannes, but in my opinion they're a world apart from France; more reflective of a tropical Caribbean island than anything else! On one of the islands there is an old castle that you can see from the beach of Cannes, and the other is home to an old Monastery with its own vineyards.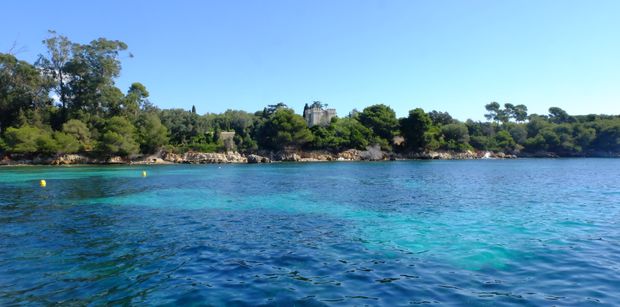 As an intern, the thing that has really struck me about working at Boatbookings is the atmosphere; it really does feel like a team; a community of people who act so professional, yet who also portray such a sense of amicability. It's moments like this boat trip where I take a step back and realise that no, I'm not on some weird reality TV show; this is real life and I feel as much a part of the Boatbookings community as anyone else!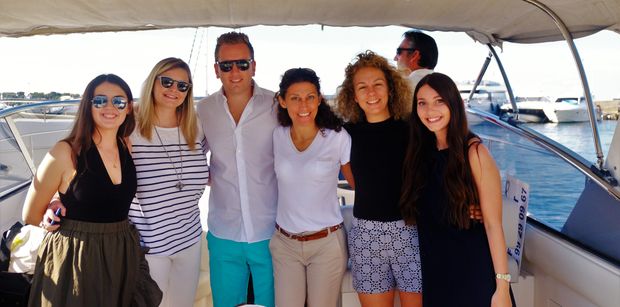 If you look closely at Eve's sunglasses, you will see a reflection of yours truly; I was in charge of photography for the day!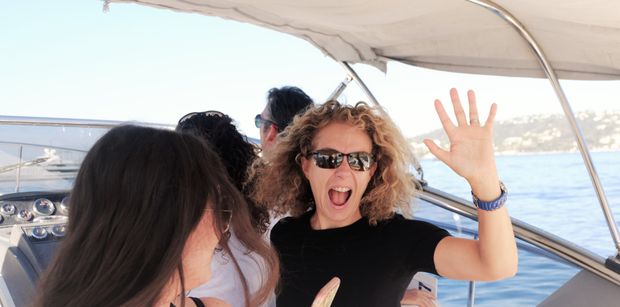 Capucine is the Lady in Charge. The one that has made this all happen. If it weren't for her I wouldn't have this opportunity and if it weren't for her Boatbookings wouldn't be the successful, established community we know today.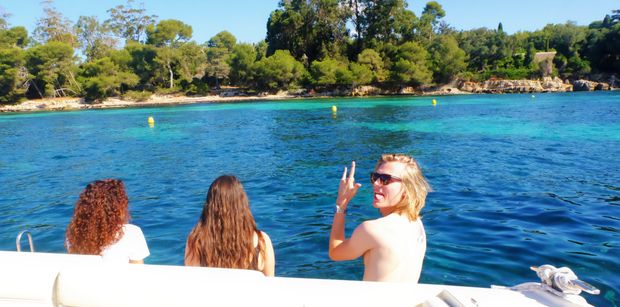 This was the morning where I finally got to experience the rockstar lifestyle I'm destined for!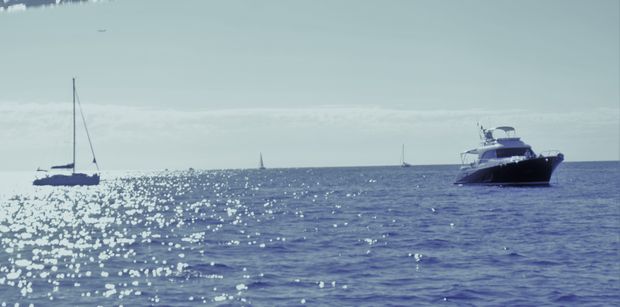 Considering we're a boat company, I didn't think this blog would be complete without a scenic landscape photo of some boats stretching off into the infinite horizon.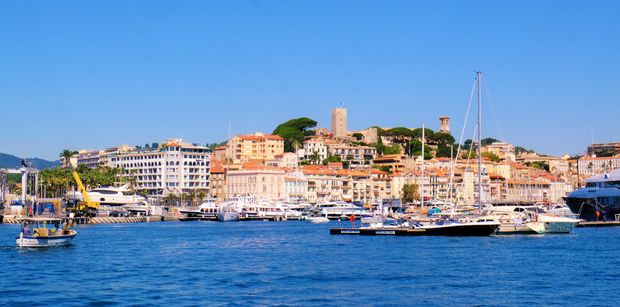 Coming back into port, you're greeted by such a picturesque scene of Mediterranean colours: sun-kissed, red-tiled roofs reflected into the sparkling pool of blue; Cannes port is the home to all sorts of history; a plethora of stories from way back when- they, too, were once reflected into the same, timeless water that we see as the Millionaire's Playground today.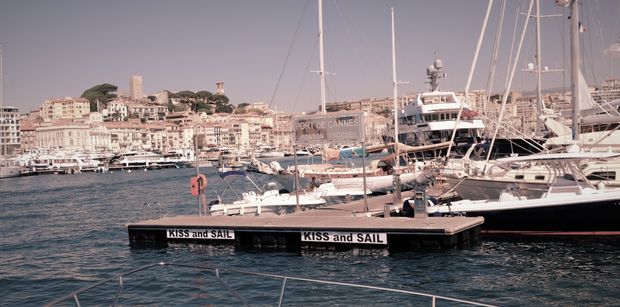 BLUE PORT was the perfect boat in which to have this day out. There was enough space on the bow for me to really make the most of our time out of the office and a chance for me to work on my sun-burn, so I have to admit I was a little disappointed when we had to come back!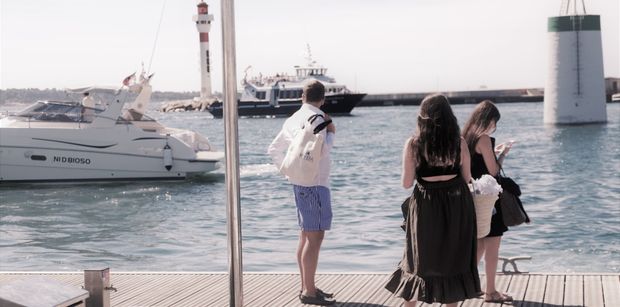 Ben is one of those people who can take a really professional looking candid photo (infuriating isn't it?!); this one of him watching BLUE PORT sail away is one of many examples of Ben looking naturally suave… I guess that just comes with living the Superyacht Lifestyle!
It was such an amazing experience to get a taste for what Boatbookings actually provides for their customers, and I couldn't think of a better boat and a better captain with which to have had that experience- and I definitely couldn't think of a more suitable group to have experienced it with other than the Boatbookings family!
The one thing to which I can relate with our customers is, after having only spent one morning on a boat, I want to go back!