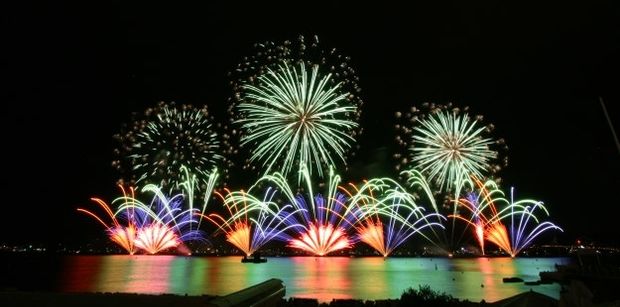 Cannes is one of our most popular destinations amongst yacht charterers, and for good reason! It has held the annual Cannes film festival for years and is often home to celebrities and VIPs alike. There are endless restaurants, bars and nightclubs that bring the town to life in the summer months – but there is something else too!
Starting in mid-July, almost every week until the end of August, Cannes is lit up by the Festival d'Art Pyrotechnique, which brings the best pyrotechnicians from around the world to the Baie de Cannes to compete in creating the most spectacular fireworks art!
The best way to see the fireworks is most definitely from the water. So why not charter a yacht for the day, explore the area, relax at the St Tropez beach clubs, and then experience the awe-inspiring fireworks that illuminate the sky, reflecting on the calm summer waters in the evening!
The fireworks will start at 10pm on each of the nights and last at least 25 minutes. Below are this year's dates, the countries taking part and their team names for the Festival d'Art Pyrotechnique:
Canada – Sirius Pyrotechnics – Thursday 13 July 2017
France – Alpha Pyro – Friday 21 July 2017
England – SM Art Pyrotechnics – Saturday 29 July 2017
Austria – Provision – Monday 07 August 2017
Philippines – Dragon Fireworks – Tuesday 15 August 2017
Italy – Panzera – Thursday 24 August 2017
They are truly a breathtaking sight to behold, and will definitely make your charter holiday one to remember! Looking up to the sparkling sky with a glass of champagne in hand and your family and friends surrounding you is something you will cherish for years to come.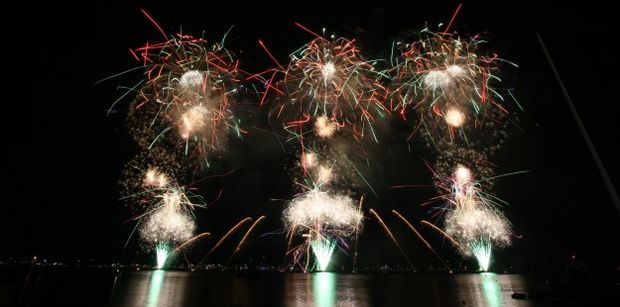 Contact one of our brokers today if you are interested in chartering a yacht during the Festival d'Art Pyrotechnique – make sure you don't miss out on this wonderful event!