After recently reviewing the Fairmont Hotel in Monte-Carlo, Monaco, we were inspired to show you the breakdown of your expenses when chartering a luxury Sunseeker motor yacht like FIRECRACKER over simply dining at one of the most sought after hotels on the French Riviera.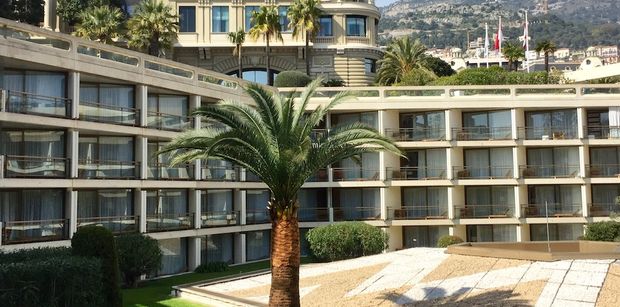 Welcome the Smith family onboard FIRECRACKER, a stunning Sunseeker Predator 84, for their week exploring the idillic bays of the French Riviera. We also welcome the Jones family of 5 adults and 3 children for their weeks stay at the Fairmont Hotel in Monte Carlo.
A La Carte Private Breakfast at the Fairmont Hotel Monte Carlo
1 x Freshly Brewed Filter Coffee per adult, followed by a Cappuccino for each adult = €100 per day, €700.00 per week
1 x Hot Chocolate and 1 x Freshly squeezed Orange Juice per child = €81 per day, €567.00 per week.
Two Eggs, any style x 4 guests, 1 Eggs Benedicte, 1 Müsli, 1 Cereals and 1 Fruit Salad = €168.00 per day, €1,176.00 per week
Breakfast for the week: €2,443.00
Alternatively, the Smith family will enjoy fresh Patisseries, Eggs just the way they like them, Season Fruit, Juice and favourite Coffees served at anchor, enjoying the natural beauty found all over the South of France.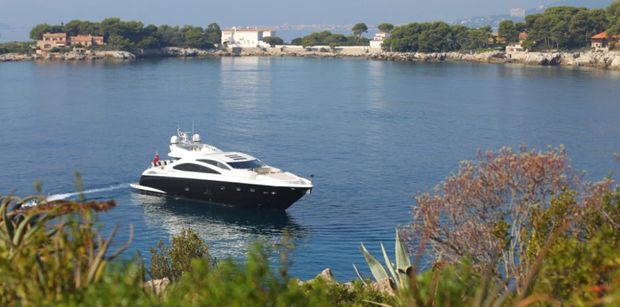 Lunch at the poolside Nikki Beach Monte Carlo
1 x Salade Nicoise, 1 Chicken and 1 Shrimp Caesar Salad, 1 Chicken Satay, 1 Wagyu Sliders,1 Pasta and 2 Club Sandwiches: €262.00, €1,834.00 per week
A selection of soft drinks, waters, beer, cocktails and two bottles of wine, at least €500.00 per day = €3,500.00 per week
Lunch for the Week: €5,334.00
After a lovely morning of swimming and playing on the Seabobs, the Smiths will discover the beauty of Les Iles de Lerins for lunch. How about an amuse bouche of fiery Gazpacho, followed by a Riviera classic of Salade Nicoise with grilled Tuna, a refreshing bottle of Whispering Angel and lots of water and fresh fruit to keep hydrated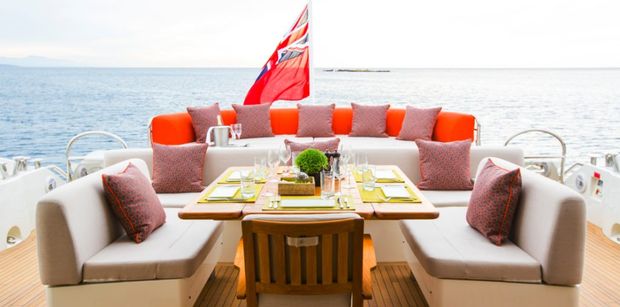 Dinner at Nobu Monte Carlo, Fairmont Hotel
A selection of Sashimi, Ceviche, Nobu style Tacos and Salads for the table: €100.00 per day, €700.00 per week
Sample Black Cod Yuzu Miso, the Chilean Sea Bass, Scallops with spicy Garlic, as well as Soft Shell Crab and 4 x Nobu Yakimono: €284.00, €1,988.00 per week
4 Desserts: €60.00, €420.00 per week
A selection of soft drinks, waters, beer, two bottles of wine, at least €500.00 per day = €3,500.00 per week
Dinner for the Week: €6,608.00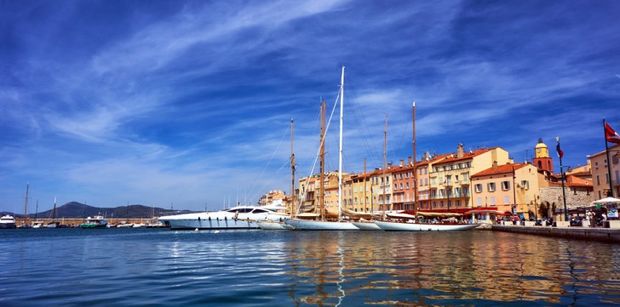 Food and Drink Expenses in a Luxury Hotel: €14,385.00
vs.
30% APA Allowance in High Season: €14,400.00
Therefore, your standard expenses allowance will seek to cover your whole itinerary, fuel, port fees, onboard water sports and activities, food and drink, whereas the same amount in Monte Carlo will provide only the food and drink for your week's vacation. Contact your Broker today to plan all your future yacht charter holidays!