One of the best things about Christmas  is wrapping up warm heading out into the city and enjoying a mulled wine, cider or baileys hot chocolate with friends in festive bars. London pushes the boat out with the Christmas spirit, and incredible rooftop bars are on display this winter, encouraging you to get into the Christmas spirit!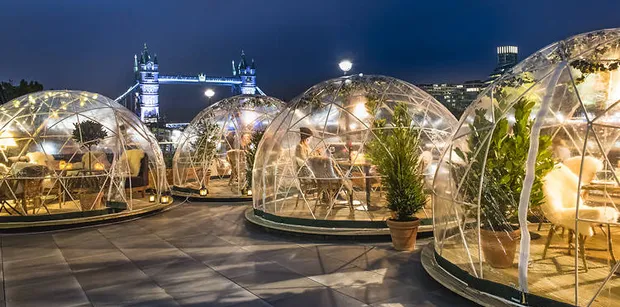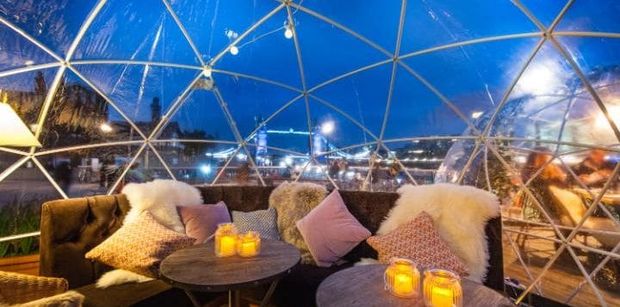 You may have this this amazing bar being shared virally on social media, it is clear to see why! Coppa Club igloos are on a a terrace by the Tower of London, hows that for a drink with a view? The igloos provide sheepskin blankets, the most festive tunes and the ultimate city views! Treat yourself to a roast turkey with all the trimmings, washed down with a Spiced Berry Caiprissima. You will feel like you're all the way over in Iceland or Norway, snug in the igloo with Arctic vibes! Its the best option to be warm inside whilst still getting the al fresco atmosphere!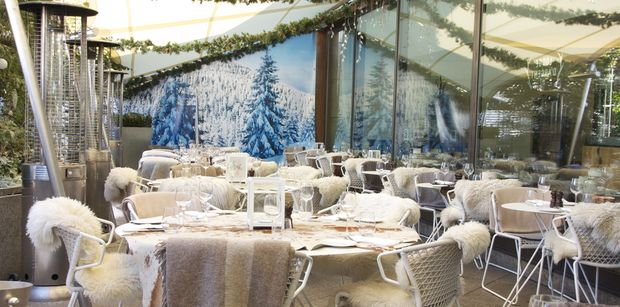 Renowned restaurant Coq d'Argent has joined in on the festive cheer this seasons, and wrapped the restaurant t up warm with a Little Red Riding Hood theme.  You got it- the red, white and gold colour scheme oozes through the venue, with a fairytale twist creating a magical atmosphere.  Their special drinks include a Holly Winter, a mix of vermouth, finer syrup, cranberry juice and bitter ale. Step back in time to your childhood favourite story, and relive it this winter!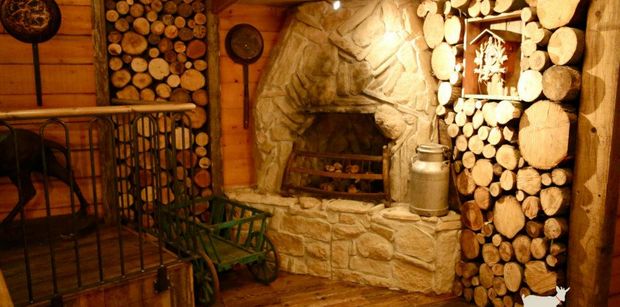 Bodo's Schloss will whisk you away to Verbier or Tignes, as this alpine themed bar reflects a spectacular ski haven. Serving Austrian beer and themed food, you will forget you're in a bustling city for the night.  During the night it turns into a club, remember to check out the events which are extremely popular this season especially! A celebrity hotspot, it is not unheard of to brush shoulders with A listers whilst having a drink or a dance.
If winter isn't really your thing, escape to the Caribbean on a yacht charter to miss the cold and wet season! Get in touch to find out how.