Set your sights on the Cyclades for next summer! January is the prime booking time for your catamaran Antiparos, so let us match you to the ideal cat before the best boats sail away! The reasons to visit the Cyclades are endless; the hidden beaches, whitewashed clifftop towns, authentic cuisine and welcoming locals are merely a few! Let us tell you about an island which is an undiscovered paradise in the heart of the Cyclades…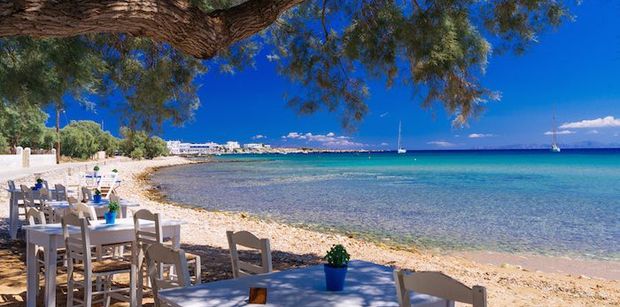 When most think of the Cyclades they assume we talk of Mykonos and Santorini, however there is much more on offer than these main islands! The stunning islet of Antíparos is well worth a visit, due to the 15th century Venetian castle and the cave of Antíparos with its incredible stalagmite and stalactite formations. Whether you charter a yacht in stylish Mykonos, legendary for its sophisticated nightlife, or the volcanic island of Santorini, the gem of the Aegean, you will be sure to have an unforgettable charter! This archipelago also has all the ingredients to be the perfect honeymoon charter destination, summer holiday or family trip…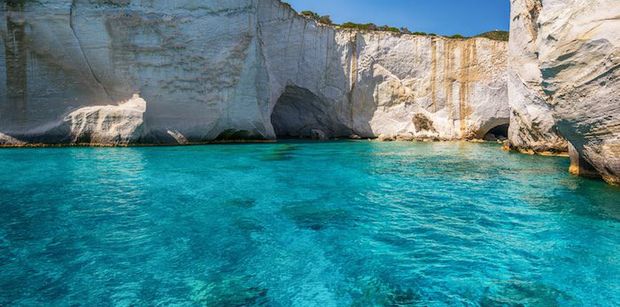 Antiparos is adorned by an intriguing coastline, where long stretches of beach alternate with pebbly coves and small bays with turquoise waters. Antiparos is surrounded by numerous smaller islands: Despotiko, Revmatonisi, Kimitiri, Strongilo, Kavouras, Saliangos, Kokkinos and Mavros Tourlos.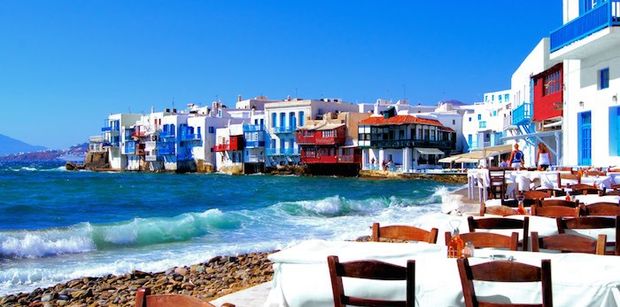 Greece is a fantastic place to charter due to the variety the islands have to offer. An itinerary can include the vibrant parties of Mykonos, sunsets of Santorini and also more remote, less known islands. We can tailor an itinerary to match your criteria perfectly, and a catamaran is the ideal boat for this. A catamaran boasts shallow drafts allowing access to secluded coves, as well as spacious interior and a trampoline to sunbathe on. Does life get much better than floating around the Greek islands, lapping up the sun with your friends and family?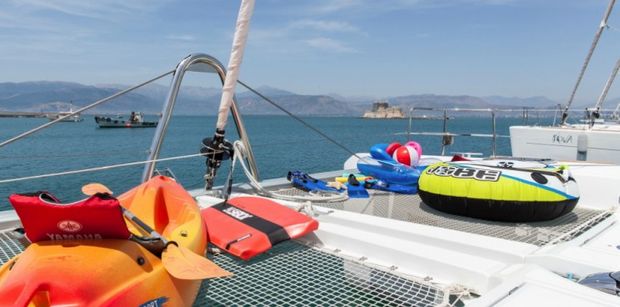 Don't just wish for a Cyclades charter, make it happen by enquiring now! Look at our LinkedIn for updates, guides and charter advice.