Life is too short to not make the most of everything and anything! Why not dine in the best restaurants, stay in the most exclusive hotels and travel to stunning destinations around the world? For that special holiday or event, only the full luxury treatment with the best of everything will do – food, sights, service, and activities. Welcome to the world of the Superyacht, arguably the most luxurious and best possible holiday in the world!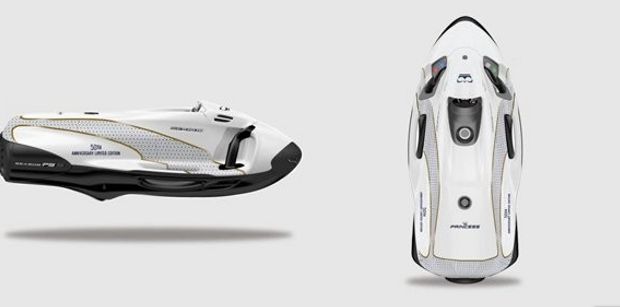 Sea bob is a yachty favourite, for the crew, owners and charter guest alike! Not only can you zoom about on top of the water admiring the idyllic islands floating past, but you can dive deep and experience the underwater paradise that awaits. Princess have collaborated with Seabob to celebrate their 50th anniversary, they have produced a limited edition collection with two diverse sea bobs.
The end product is more creative than any sea bob you have seen, with a 1960s French Riviera style image on the body of the toy. Lightweight, aesthetic and adventurous; this is the ideal way to enjoy hours in the warm water. It really is the perfect combination of speed, agility and playfulness! This range of Seabobs are available at 11,255 euros.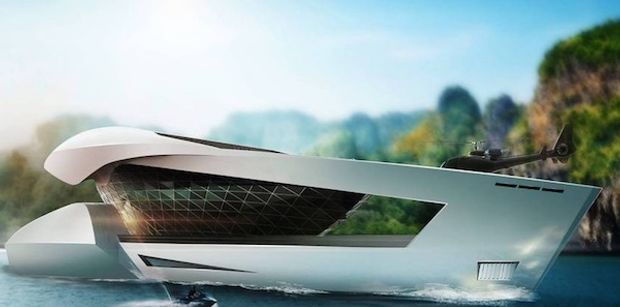 Just when you thought you had seen it all in the Superyacht industry, the designs keep on coming and are more extravagant than ever! The CF8 is in the process of production from a Dutch firm, Sea Level Engineering. With a top speed of 18 knots, and standing at 80m long she will be a work of art; boasting a jacuzzi, cinema and gym! Cruise along the South of France coastline or island hop through Greece, whilst enjoying culinary delights and soaking up the sun.
If you are longing for a summer holiday, or wanting to experience a luxury trend in style, then speak to one of our brokers and we will get the ball rolling! We can arrange for you to go to the most exclusive events, and create personalised itineraries for an unrivalled sailing holiday. Give us a shout, or shout about us on our Linkedin!