The Caribbean is one of the most interesting areas in the world for yacht chartering and the British Virgin islands represent the pinnacle of the Caribbean chartering experience. It is hard not to like the BVI: sandy beaches, excellent snorkeling, beach party bars, upscale moorings at internationally famous hotels, places of interest, and, of course, beautiful sailing and captivating sunsets. Most importantly, the geography of the BVI, with the elongated island of Tortola acting as a wave breaker against the Atlantic ocean swells, presents a calm and protected cruising area that is ideal for family charters! Read our BVI charter itinerary so you can start planning your memorable trip!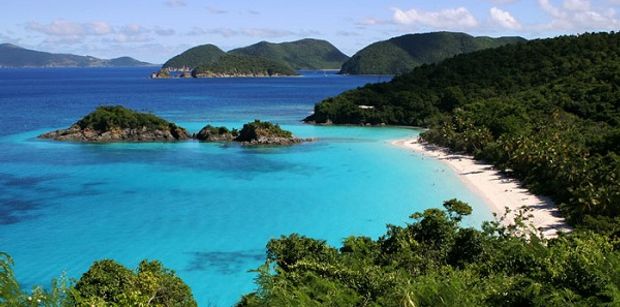 The most suitable type of vessel for exploring the BVI are crewed catamarans as they offer extended interior and exterior spaces, equipped with all the luxuries and conveniences of much bigger yachts: generators, full A/C (independent for all cabins and the saloon area), water maker etc. No wonder that crewed catamarans in the BVI are among the top selections of our clients. View our full selection of BVI crewed catamarans…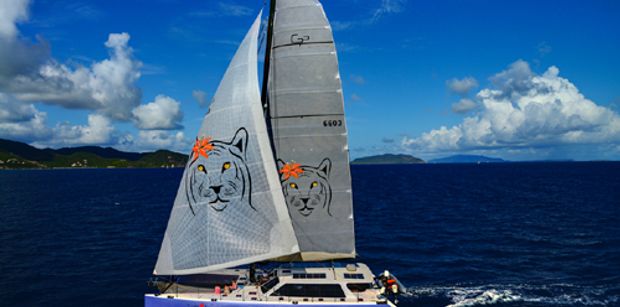 Normally charters start and finish in the island of Tortola, which is conveniently situated right in the middle of the Virgin Islands archipelago. Tortola offers a convenient springboard from where you can explore all the surrounding little islands. Alternatively, catamarans that are licensed to operate within US waters can start and finish in St Thomas, right next to Tortola. The advantage with St Thomas is that it is linked with direct flights to many airports of continental USA.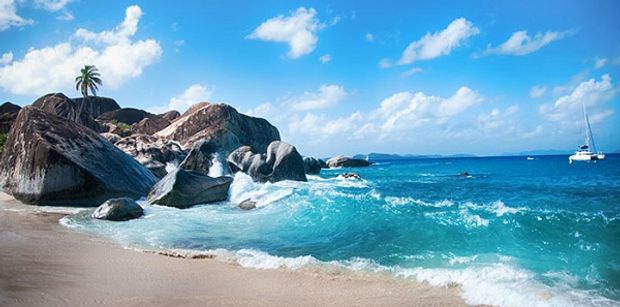 A splendid view of the famous Baths in Virgin Gorda Island – please feel free to check our Top Ten BVI "Must Do's" here.
Itineraries are tailor made upon the needs of each specific client and constantly adjusted; typically (you can discuss with the captain every morning after breakfast and decide upon where to go for the day). A typical itinerary could be as follows:
Day 1 – Road Town to the Bight, Norman Island
Day 2 – Norman Island to Deadmans Bay, Peter Island and then to Cooper Island
Day 3 – Wreck of the Rhone, The Baths and the Bitter End Yacht Club on Virgin Gorda
Day 4 – Virgin Gorda to Anegada
Day 5 – Anegada to Little Jost Van Dyke
Day 6 – Little Jost Van Dyke to Sandy Spit and White Bay, Jost Van Dyke
Day 7 – Soggy Dollar Bar, White Bay, Jost Van Dyke to the Bight, Norman Island
Final Sail – return to Road Town, Tortola
More details and photos at: https://www.boatbookings.com/yachting_content/crewed_catamaran_bvi_itinerary.php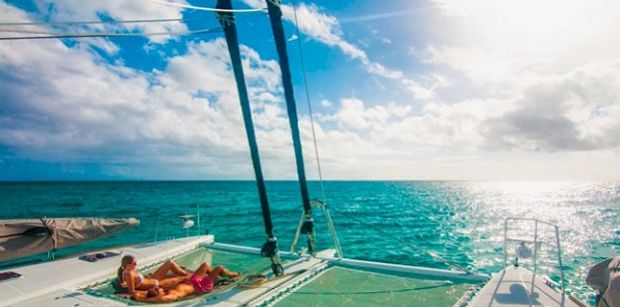 Get ready to escape with one of our charter boats in the Caribbean! Contact one of our specialist charter brokers and start organizing your BVI crewed catamaran charter.