Despite the forecast of rain, the weather was on our side during the Cannes yacht show this week! Yacht shows are a fantastic way for the Boatbookings team to see various boats in one place, so we can meet the crew and see what they look like in detail. This allows us to pick you the most appropriate and high standard yachts for your charter.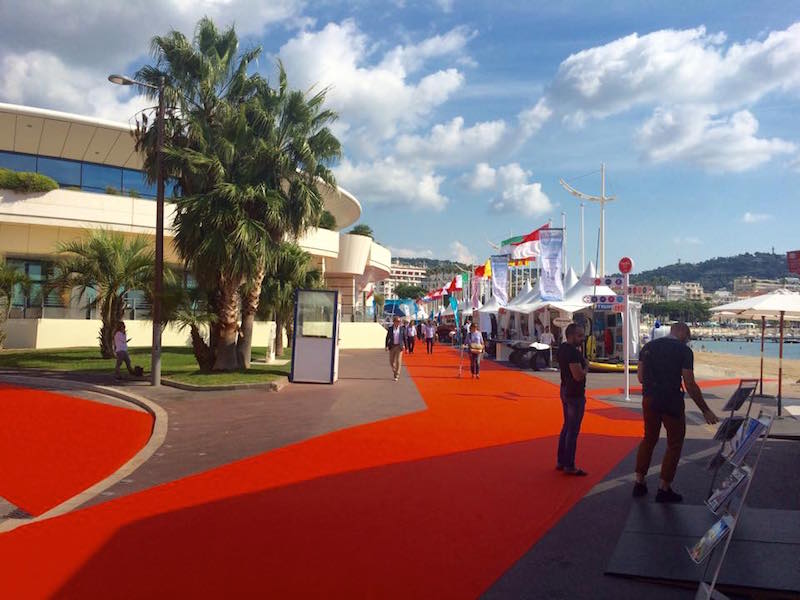 Here are some things that caught our eye this year…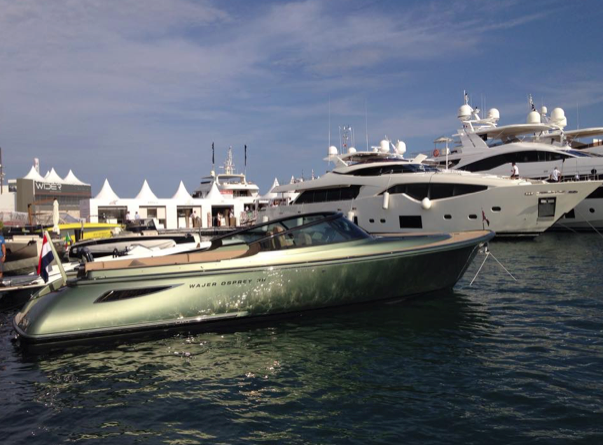 This gorgeous and unique colour Wajer Osprey was floating around the show, turning heads wherever she went, her gleaming colour and retro design makes her stand out from all the other yachts. Check out our Wajer Osprey, she makes an unrivalled day charter to St Tropez with her combination of speed and style.
The brokers are in mutual agreement that the Catamarans stole the show! The interiors are modern and incredibly spacious with fun designs. Venturing out on deck, the flybridge provide a panoramic view whilst sailing leisurely around the destination of your choice, there is also the option to sunbathe on the trampolines which give the ultimate relaxing spot! Head to the Caribbean this winter for a blissful vacation, check out what we offer.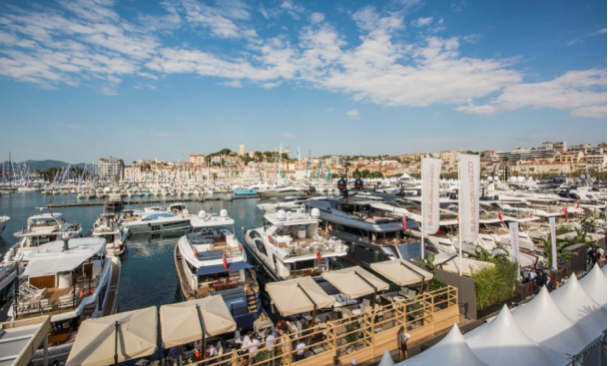 New to the show this year is this stunning viewpoint, you can gaze from a birdseye view to see what the show looks like from above. Enjoy a moment of tranquillity to admire the buzzing atmosphere below with the luxury yachts, impressive seating areas and the quirky product stands.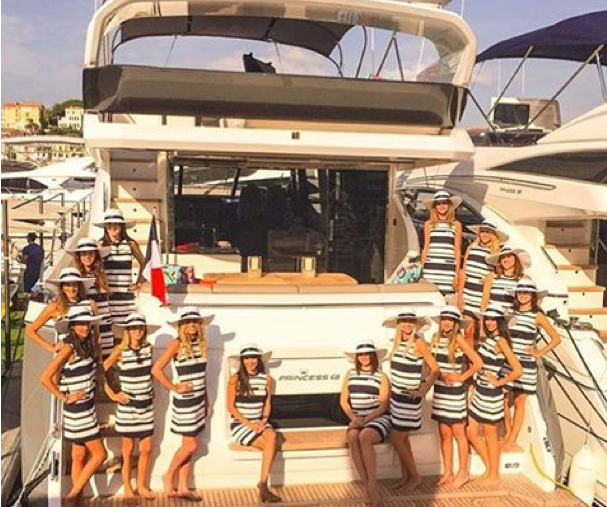 Some credit must be given for their coordinated and nautical outfits, the girls at Princess Yachts caught many eyes as people sauntered down the dock! Interested in the boats behind the girls? Check out our Princess Yachts.
That's a wrap for this year! Contact us to book your yacht charter today, also follow our Linkedin for our blogs, updates and interesting information!