One of the best things about vacationing in the beautiful Bahamas is all the delicious food you get to eat.  From grilled Bahamian rock lobster to mahi-mahi dinners, to the delicious coconut desserts and tropical fruit, you will sure to be pleased.  But out of all the tasty dishes available to you during your vacation, there is one local delicacy that you really must try when you're there.  Conch (pronounced "konk") is the national food of The Bahamas and a true Bahamian specialty.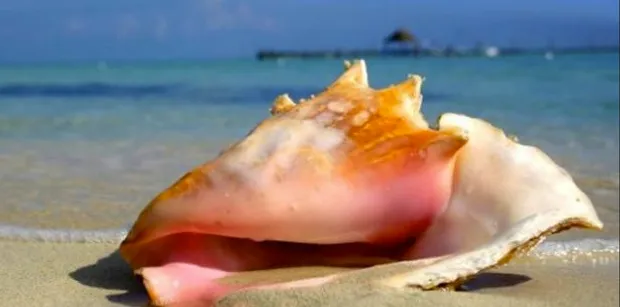 Very similar to calamari, conch meat is firm and white with a somewhat chewy texture.  It can be eaten steamed, deep-fried or served raw with citrus juices and fresh vegetables. There are many kinds of conch around the world but the queen conch is the most common type found and served in The Bahamas.
One of my favourites is the Conch Salad and some of the best is made right in front of you with the freshest ingredients of chopped tomatoes, onions, green peppers, fresh lime, lemon and orange juice.  If you like yours a bit spicy, they can add some hot peppers and hot sauce for you.  It is very refreshing and always goes great with the local Sands or Kalik beer.  This salad is ideal to enjoy as a light and filling lunch, so don't worry about feeling bloated in your bikinis before heading to the beach!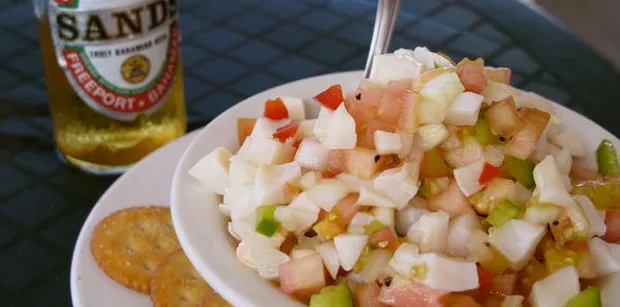 The best appetizer around town are the bite-sized Conch Fritters!  These delicious bite-sized balls are made with fresh conch that is mixed with finely diced peppers and onions, battered with flour, and then deep-fried.  Conch fritters usually come with a side of hot sauce, for those who want to spice things up!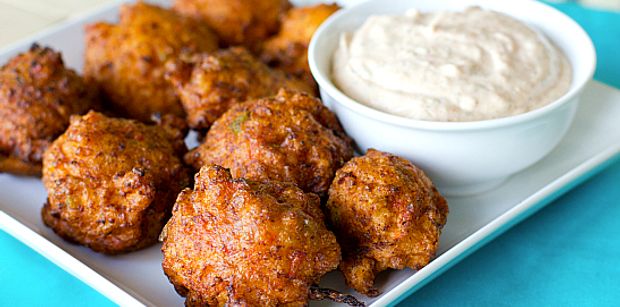 The Cracked Conch is deep fried and usually served with fries, peas and rice or homemade mararoni and cheese and of course a spicy dipping sauce.  Although it looks similiar to fried calamari it boasts a lot more flavor and is melt-in-your-mouth delicious.  Wash down this perfect afternoon snack with a local Sands or Kalik beer.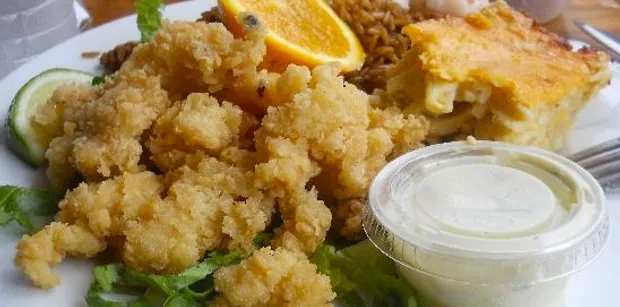 Now its time to head off on your crewed motor yacht charter in search of the best conch recipe throughout the Bahamas!