Are you unsure what you want to charter? We can help you! Here at Boatbookings we are familiar with the pros and cons of all types of vessels; and if we have to advise for the most suitable boat for a 10-30k budget family charter, crewed catamaran charters are most definitely in the forefront of our proposal and this is why!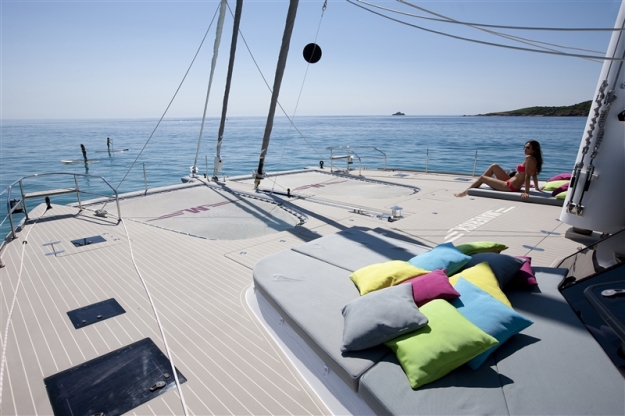 Modern catamarans are in many ways as good – or even better than classic boats: sailing or motor yachts:
– Due to their very big width, they are very stable, not pitching and rolling on the seas as monohuls do (boats with just one hull – sailing yachts and motor boats),
– Given their width, catamarans are extremely spacious – a 60Ft catamaran has the same space overall as a 80+ Ft motor yacht or a 100Ft sailing yacht
– Modern catamarans have fly bridges, offering even more space…
– Having a very shallow draft, catamarans are capable of reaching places (nice coves or sailing close to the shore) that are inaccessible to motor yachts.
– Catamarans have very little fuel consumption (almost 1/10 of the average fuel consumption of a 70Ft motor yacht) and, on top of that, they can cruise silently when sailing.
– Last but not least, modern crewed catamarans have all the luxuries and conveniences of much bigger yachts: generators, full A/C (independent for all cabins and the saloon area), water maker etc. and often plenty of toys!
Take MOYA for example. A 2014 Lagoon 56 S2 and one of the most successful crewed catamarans in the East Med.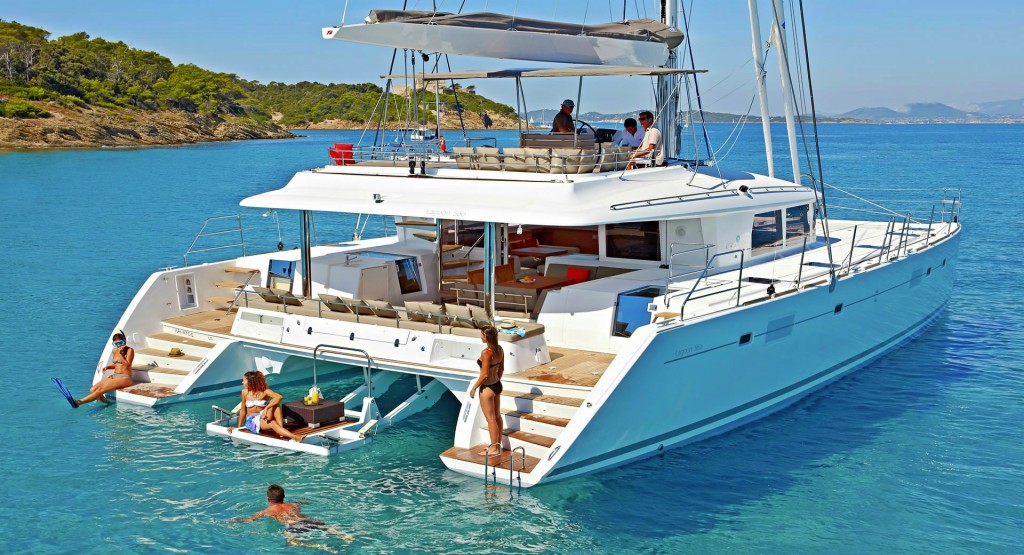 MOYA's width offers not only unrivaled stability, but also huge interior and exterior spaces.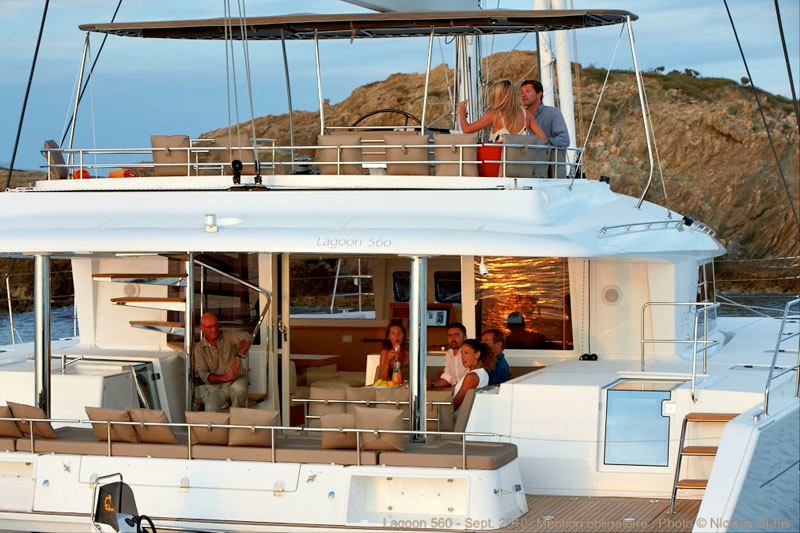 Take a closer look at the aft deck and the fly bridge – admittedly lots of space for a 56 foot yacht!!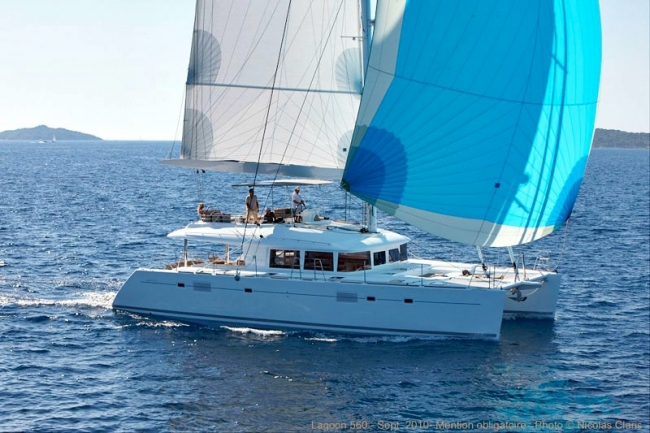 Achieving speeds of 12+ knots on sails, MOYA is both eco-friendly and consumes very little fuel…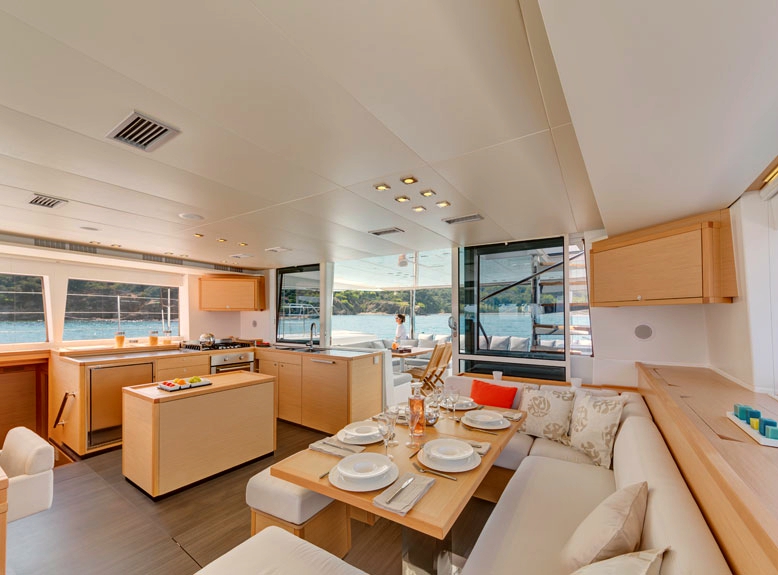 Modern, airy interiors with direct views out to sea at deck level – this open plan atmosphere is rarely found in motor yachts (and never found in monohulls)
We wholeheartedly encourage you try a crewed catamarans charter and join the hundreds of our clients who gave it a shot and are not converted for life! Contact Boatbookings to start planning your crewed catamaran charter!