The 23rd of April marks St George's Day, so we're celebrating with a yacht from the iconic English brand, Sunseeker. The British Sunseeker is the preferred yacht of British secret agent James Bond, first appearing in the famous chase along the Thames in London towards the Millennium Dome; all in all, the Sunseeker yacht is now synonymous with Britain and England.
However, we know that the typical English weather (anyone for picnics in the rain?!) isn't the best suited to yachting, which is why many Sunseekers are available to charter in the south of France, Spain and beyond. Well, they wouldn't be called Sunseekers if they weren't, would they?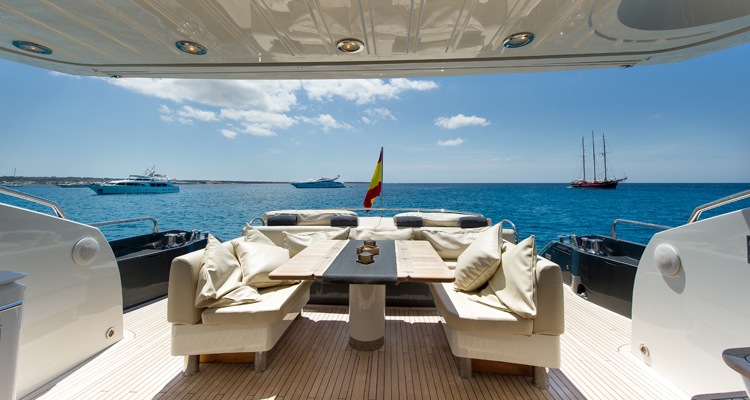 So, our St George's Day choice is the Sunseeker Predator 84, ALVIUM. Located in VIP Marina Ibiza, she is perfect for those who want to party the night away at Ibiza's top clubs and also fantastic for exploring the islands of the Balearics.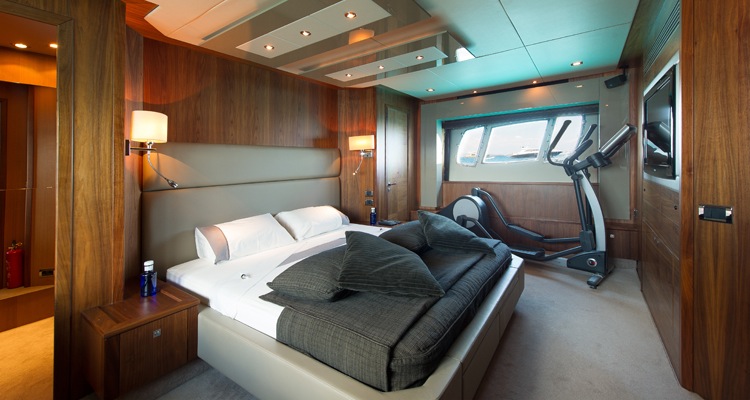 Accommodating up to 8 guests in 4 well appointed cabins, she has plenty of deck space, including a flybridge, where you can kiss away any pale 'English rose' skin! It's time to tan! She also has plenty of water toys if you want to make a splash in the warm Mediterranean waters.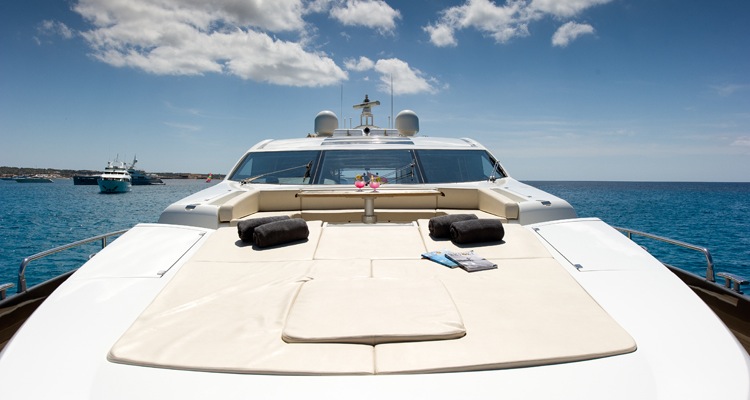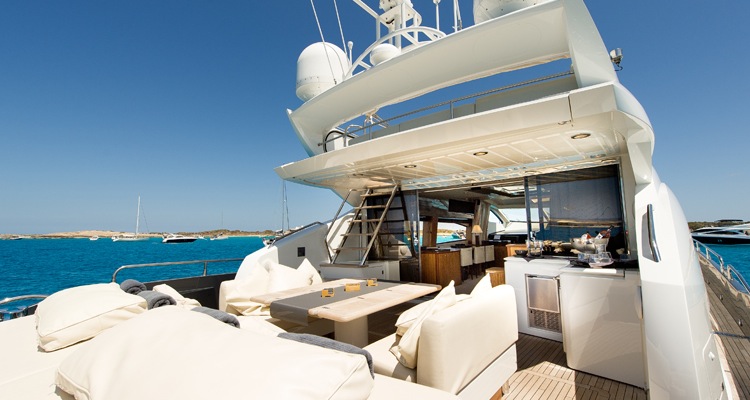 So, if you're in the mood for supporting St George and need something to slay the dragon, stick with the best of the British! Or you just fancy an Ibiza boat charter… just contact Boatbookings today for all of your boat charter needs!