Are you ready to set sail and explore the Greek seas this summer? A prime cruising ground for your luxury motor yacht charter Greece has an amazing culture and array of islands ready for you to discover. We have chosen one of the most modern mega yachts in the East Med and a finalist on the prestigious Show Boats Design Awards 2012, ZALIV III! A real head-turner based in Athens, Mondomarine ZALIV III is available for charters around the Greek Islands and East Med in general.
Combining high-end luxury with state of the art technology, ZALIV III is one of the very few available 50 metre semi-displacement aluminum yachts in the market, with variable speed from 14 knots up to 22 knots. This way you can either cruise leisurely at eco-speed or  make your way quickly – without any rolling at all thanks to zero speed stabilizers – from Mykonos to Santorini for an evening cocktail.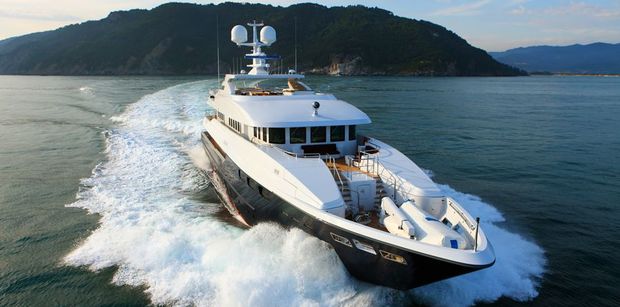 The interiors are decorated with a contemporary, almost minimalist design, contrasting with exquisitely tasteful furniture, which makes ZALIV III unique and original. The materials and colours used in the interior design enhance the sense of space onboard ZALIV III.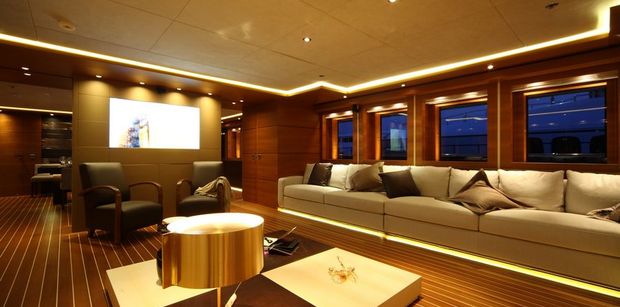 What is most amazing is the master cabin; situated on the upper deck, the master enjoys 360 degree views, ample sunshine and its own office – it even has a private aft deck!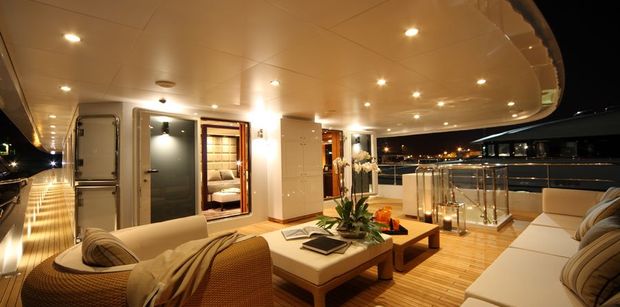 For all of your Greece boat charter needs, contact Boatbookings today for your own custom solution!