Phuket, Thailand continues to grow as a luxury yacht charter destination, with recent marina developments offering better and better facilities for large luxury yachts to visit and charter from. Amazing scenery, world class beaches, fantastic marine life and water sports, plus some of the best food and friendliest people on the planet, makes Phuket the perfect luxury sailing experience.
A wide range of international flight connections, both direct into Phuket or via Bangkok, from Europe, Southeast Asia, Australia and the US, makes this wonderful luxury sailing destination easily accessible from all around the world.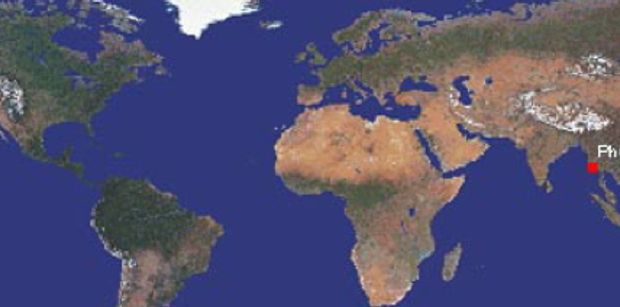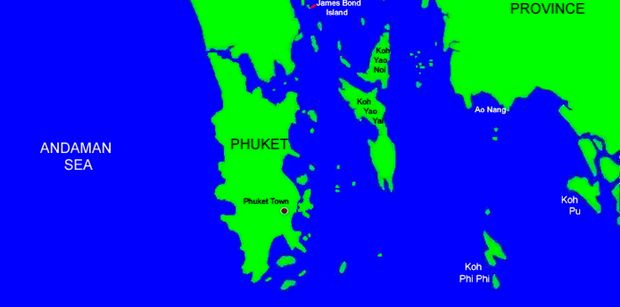 After you leave the marina on your luxury yacht charter Phuket, a range of special areas are available for you to explore during your luxury sailing cruise.
Phang Nga Bay
Northeast of Phuket is one of the most wonderful sights you will see anywhere in the world, the sheer limestone cliffs and islands of Phang Nga Bay. This huge bay is populated by hundreds of small islands, caves, bays and inlets, ideal for exploring by kayak or dinghy.
Possibly the most famous island is James Bond Island, but there are many, many others to explore on your luxury Phuket charter yacht, including the caves of Koh Hong. Another interesting place is the fisherman's village at Koh Panyee, which is built on stilts underneath a huge rock face, very nice for lunch and buying local handicrafts.
Krabi
The Krabi beaches of Ao Nang and Railay are world class. They are surrounded by magnificent cliffs, caves and clear waters, offering fantastic snorkelling, kayaking, and even rock climbing.
Phi Phi Islands
What can you say about the Phi Phi Islands?! Made famous by the movie The Beach, even today it must rank as one of the most beautiful places on earth. Spectacular cliffs rising vertically out of the clear blue sea, idyllic tropical beaches and lagoons surrounded by rock walls, have made Phi Phi the must see destination to visit on your luxury Phuket charter yacht.
Similan Islands
Although the waters east and south of Phuket are good for snorkelling and diving, possibly the best diving in Thailand can be found northwest of Phuket in the Similan Islands. Huge granite boulders continue down to the sea floor, creating a wonderful underwater world with amazing clear waters.
Luxury Phuket Charter Yachts
Here are a few of our favourite Phuket luxury yachts based full time in Phuket, and available for luxury charters all year round. Firstly, the Broward 121, is a true superyacht with many years experience chartering in the Med and Caribbean. This lovely Broward relocated to Phuket in 2012, and now offers luxury day and live aboard charters between Langkawi, Phuket, Myanmar and the Andaman Sea.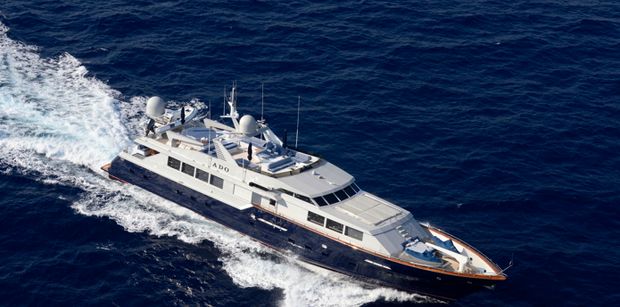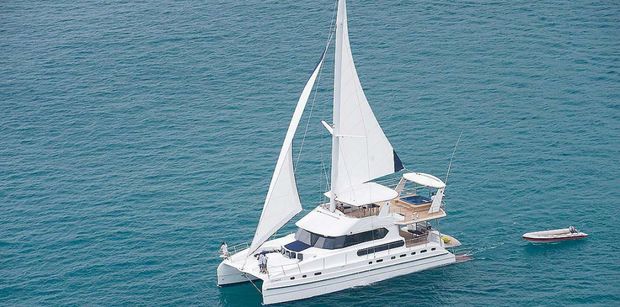 Or we can offer the Jacuzzi Cat, which is beautifully furnished with an African look and feel. Complete with a jacuzzi on the top deck and fully equipped for diving, this is a magnificent 70 ft luxury catamaran, available for either large group day charters, or live aboard charters for up to 16 guests. Perhaps you prefer to set sail on board ASIA, a real sailing yacht capable of 12 knots, but still offers a superb level of luxury. This sailing yacht specialises in exploration charters to the far corners of Southeast Asia, including Myanmar, Phuket, the Andaman Islands of India, and East Indonesia.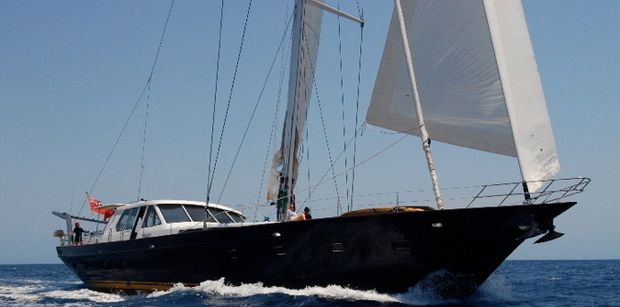 Boatbookings offers a wide range of luxury charter yachts in Phuket. Please contact Boatbookings to discuss your chartering needs in more detail.