This year's Electric & hybrid Marine World Expo saw the launch of the SWATH Electra Glide Limousine Tender. This revolutionary vessel is the world's first Carbon Neutral Solar Hybrid  SuperYacht Tender that combines both the environmental benefits of solar electric sustainability with the no sea sickness comfort of an anti-roll SWATH vessel.
This boat, built by Nedship, is not short on power and is powered by twin 300hp Regen Electric outboards the Tender's maximum speed a very impressive 45 knots. Her 20kw a day solar panels produce up to 7Mws annually, which at a speed of 16 knots is enough energy to travel more than 1,000 carbon neutral nautical miles, pretty impressive!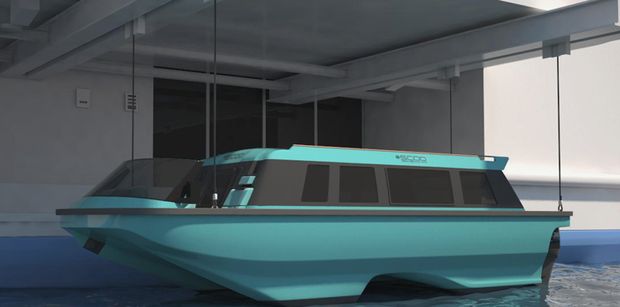 This tender is not just for getting from A to B. This luxurious vessel features a galley and and bar which means she is perfect for day expeditions and for exploring remote and hard to reach beaches and coves on your luxury yacht charter. Other mod-cons include hot and cold air conditioning, surround sound entertainment, two flat screen TVs and opening gull wing windows on each side of the craft.
Richard Sauter Head of design noted "The SWATH Electra Glide Tender takes us to an era of Responsible Luxury Yachting, where zero carbon solar power is a standard requirement and anti-roll, full standing spaciousness is taken for granted."
For expert guidance and advice on booking your next yachting vacation contact the Boatbookings.com team, here!