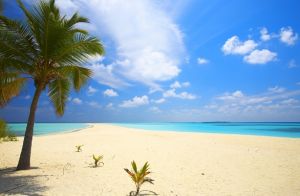 For many people the exquisite islands and coral reefs of the Maldives require no introduction. There is no need to exaggerate this exotic paradise; these really are picture postcard islands, with swaying palm trees, white sandy beaches and turquoise lagoons. The Maldives rank among the top five places for whale and dolphin watching in the world. Cruise out to sea and witness the mighty blue whale in all her glory, or catch sight of the highly acrobatic spinner dolphins frolicking in the warm turquoise waters closer to the shore. Boatbookings has an excellent selection of yachts available for charter that are berthed in the Maldives in the Indian ocean. Feel free to contact us on [email protected], and we shall provide you with a suitable yacht and itinerary to create the holiday of a lifetime!
There are very few places on the planet where you can catch sight of the 'Big Three.' Sperm whales, baleen whales and the biggest of them all, the blue whales all reguarly grace these shores. The Maldives boast over 20 different whale and dolphin species, including rare breeds of dwarf sperm and goose-beaked whales.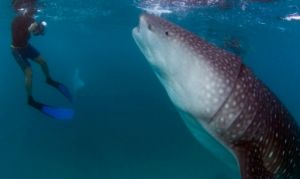 The abundance of rich and prosperous marine life in the Maldives means that it's possible to never go a day without spotting one of these beutiful creatures. Spinner dolphins glide around the Atolls in their thousands, feeding offshore at night and acting playful by day. You will never have a better chance to watch wild dolphins playing in their natural environment than right here in the Maldives.
HL 33 is a new Maldives luxury charter yacht, which was designed and built in the Maldives in 2012. She accommodates up to 16 guests with all modern amenities, including a state of the art entertainment system, sun-deck Jaccuzzi and on board water toys.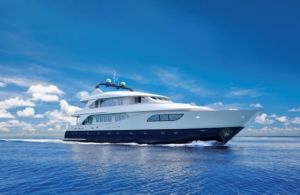 Gentle winds and tropical skies; there no better place to go whale or dolphin watching than in the Maldives. Boatbookings has an impressive selection of luxury yachts that are available for charter. Chartering a luxury yacht means that all the wildlife is right at your doorstep and therefore no need to spend hours tracking down the infamous blue whale. Please feel free to contact us on [email protected], and we shall provide you with a tailor made itinerary and a selection of luxurious yachts.