The North Sound Virgin Gorda is well protected by islands and reefs, so there are few waves there, making it ideal for water sports.  Alex brought out the armada after breakfast, and we spent the morning waterskiing, paddle boarding, wind surfing and kayaking around the beautiful bay. Then after lunch, a one tack sail up to Anegada, which take a bit over an hour in the fresh trade winds.
Watersports in North Sound Virgin Gorda
As mentioned, Souls Calling has a full complement of great water toys, which are a treat for everyone, especially the kids.  We spent the entire morning paddle boarding, tubing, water skiing, kayaking, and just hanging out in his large float behind the boat.  Alex drove expertly, and got everyone up on skis.  Needless to say, we all were happy and a bit tired by lunchtime.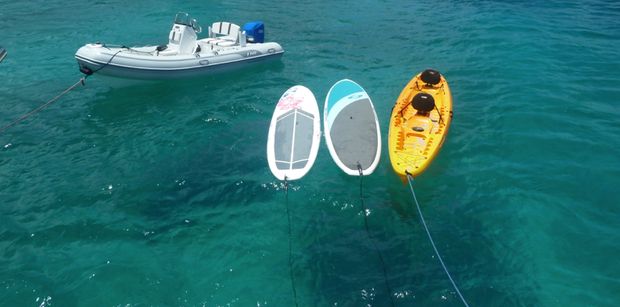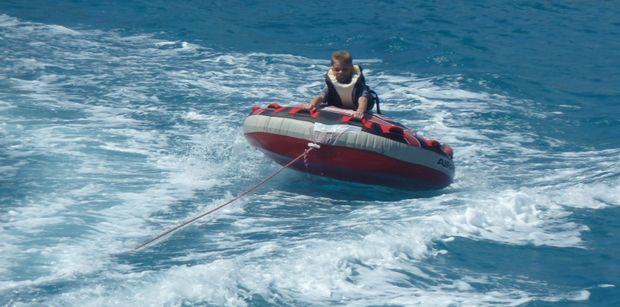 The Sail to Anegada
The constant and predictable trade winds make for an easy, single tack open water sail up to Anegada, which takes a bit over an hour sailing at 8 – 9 knots.  Leaving the Bitter End Yacht Club, you pass by Necker Island, the exclusive island that is owned by Richard Branson and was hit by lightning in 2012 and is in the process of rebuilding.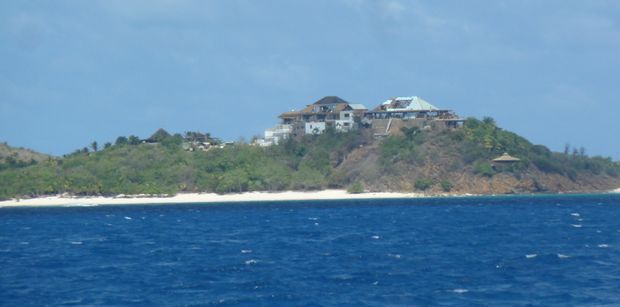 Anegada
Anegada is dramatically different from all the other islands in the BVI chain.  It is entirely coral, as opposed to volcanic, and so very flat with little vegetation.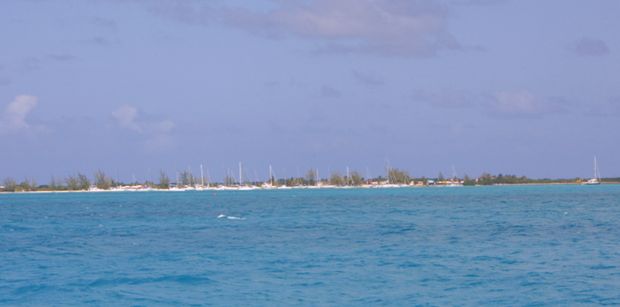 Anegada is known for it's flock of flamingos, which you can see from a bus on a trip to Loblolly Bay, snorkeling on its reefs, long white beaches, and fresh caught grilled lobster dinners. The island is one of our favorite stops in the BVI, although some people find it a bit remote and quiet for their liking.
You're also nearly guaranteed to get a beautiful sunset from your mooring.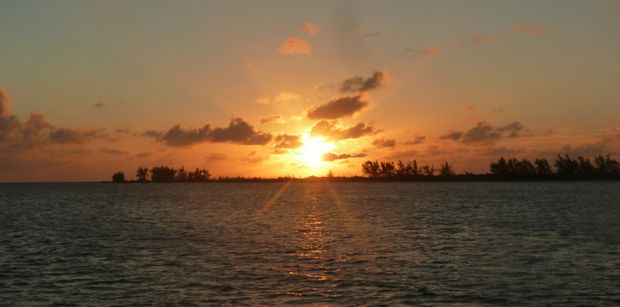 We took the dingy ashore and had an excellent lobster dinner – there are 5 restaurants that are happy to serve you.  It's a good idea, however, to call ahead for reservations so you're not disappointed.
Tomorrow – Flamingos, Loblolly Bay, and Sailing to Little Jost Van Dyke, and bonfire on the beach.