This morning we took a taxi over to Loblolly Bay, which is known for it's beautiful beach, relaxed lifestyle and beautiful snorkeling on the reef. On the way we got a glimpse of the famous pink Flamingos on the north end of the island.
This beach at Loblolly Bay  is on the Atlantic side of Anegada, so there are larger breakers. There is a small hotel there, with individual bungalows, and a bar/restaurant area.
Loblolly Bay, Anegada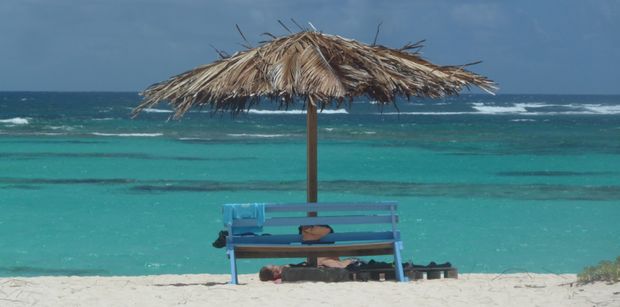 Sailing to Little Jost Van Dyke
Loblolly Bay took the whole morning, and after returning to the boat for a "cheeseburger in paradise", we set sail for the long run down to Little Jost Van Dyke. This is a long sail of approximately 3 hours, and because it's with the wind it is normally calm. It's good to scan the sea, as often whales and dolphins are spotted.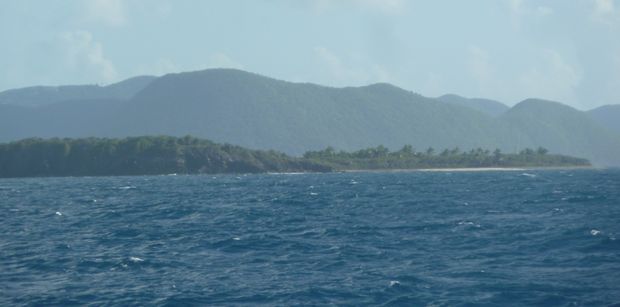 We anchored at Manchioneel Bay, on Little Jost Van Dyke.  It is has a small beach with a wind-battered out-of-business bar that is tended by a scarecrow (don't ask, it's the BVI), and is quite remote.  We chose it because it was the perfect place for a bonfire and dancing on the beach without bothering anyone.  It is also very close to the Bubbling Pools and Sandy Spit, two of our destinations for tomorrow.
Tomorrow – Bubbly pools, Sandy Spit, and White Bay, Jost Van Dyke.