Even with forecasts for the worlds economy looking increasingly gloomy, the yachting industry is going from strength to strength. With the countdown to the 2013 International boat show in Dubai almost over, excitement is reaching a fever pitch! This year sees the largest number of countries in the history of the show with more than 750 companies and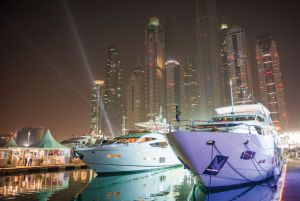 brands and tens of thousands of visitors and buyers expected to attend. There are no fewer than 30 new exhibitors across all sectors and 19 of the world's most luxurious super yachts will be showcased, representing an impressive 40 per cent increase from last year – no surprise as  60% are owned by residents in the middle east!
H.E. Helal Saeed Almarri, CEO of Dubai World Trade Centre (DWTC) and Director General of the Dubai Department of Tourism and Commerce Marketing said: "The Dubai International Boat Show has secured its position as the region's leading leisure marine event. This year's impressive line-up of global and regional launches and the large increase in international participation, serves as a true barometer of the stability and strength of the regional maritime industry. As the catalyst for the Middle East leisure marine sector, the show stimulates greater demand and encourages foreign trade and investment, highlighting Dubai's position as a global marine gateway."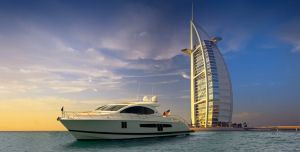 The remnants of the United Arab Emirate's illustrious seafaring heritage can be seen in the popularity and success of the Dubai International Boat Show. Just some of the
prize names that will be show cased in Dubai include Palmer Johnson, Lürssen, Sanlorenzo, Benetti and Sunseeker.
With many examples of yachts from this roll call of boat building royalty available to charter at Boatbookings, we have much to offer clients all around the world! At www.boatbookings.com, we welcome everyone from sailing professionals to complete novices and will help you at every step of theway to make your dreams a reality. We have a team of highly skilled professionals who are extremely knowledgeable in their destinations and will be able to help you with any questions you may have.
Watch this space for the latest industry show releases, news and gossip in the yachting world. If you liked the content on this page and our previous posts, please become a fan and like our Facebook page to receive up to date information on our publications. Follow us on Twitter and Google Plus too.