Even just the name of this glorious chain of islands evokes powerful visions of white sandy beaches, clear blue waters and an idyllic island life – and nor does this fall short in reality. St. Vincent and the Grenadines is made up of 32 islands of which
only 9 are actually inhabited.  They stretch south from Saint Vincent Island to Grenada and provide a magnificent archipelago to explore in your luxury yacht!
Why not choose to charter WHISPER, a 116 Holland Jachtbouw built in 2003 and the distinguished winner of the 2004
ShowBoats Award for Best Sailing Yacht Under 40 Meters. She oozes class and elegance and she even carries scuba gear for four on board and a skipper with master scuba certification for that unforgettable diving experience.
St. Vincent has some of the best diving in the Caribbean, with over 30 official diving sites and the stunning Tobago Cays National Marine Park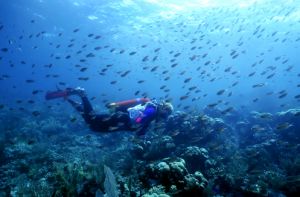 also located along this island chain, guests could not want for more. The Tobago Cays National Marine Park consists of 5.7 km2 of lagoon and roughly 4km of stunning reef. Being in St. Vincent and the Grenadines, the use of jet skis, wave runners and spearfishing is banned, meaning that not just the National Marine Park but the whole of the archipelago is a very special place to visit.
What's more the prevailing winds and currents in St Vincent and the Grenadines are north to south, especially in the winter months and this makes it a delightful sail southward from St. Vincent.
Interested in chartering? See here for our guide to St Vincent and the Grenadines! At www.boatbookings.com, we welcome everyone from sailing professionals to complete novices and will help you at every step of the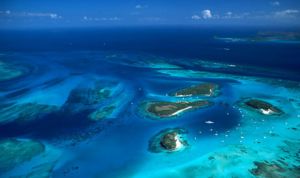 way to make your dreams a reality. We have a team of highly skilled professionals who are extremely knowledgeable in their destinations and will be able to help you with any questions you may have.
Watch this space for the latest industry show releases, news and gossip in the yachting world. If you liked the content on this page and our previous posts, please become a fan and like our Facebook page to receive up to date information on our publications. Follow us on Twitter and Google Plus too.