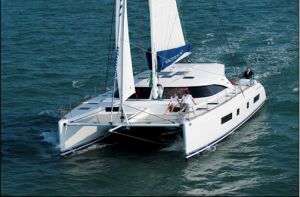 The Miami International Boat Show is set to commence this Thursday for five days and will showcase the latest yachts, yachting gadgets and water toys. This is Florida's largest annual event, where guests will come across over 3,000 yachts and 2,000 exhibitors over 3 locations. If you want to get an insight into the forthcoming yachting event, this show is definitely worth a visit. One of the key themes this year is Green Chartering and successful ways to reduce your carbon footprint.
GREENBOAT1 is one of the yachts that we are most excited about seeing, which combines luxurious accommodation, high performance sailing and cutting edge green technology. The state of the art lithium-ion battery, LED lighting, wind generator, solar panels and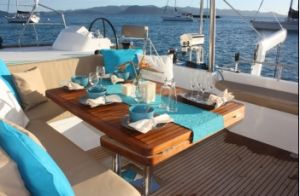 ultra-silent high output generator aim to produce the smallest carbon footprint possible. If you think this yacht is all about technology and not comfort, please do not be mistaken. Guests will find 4 luxurious queen suites with all of the latest technology and home comforts to ensure a pleasant stay on board. She is a stunning yacht throughout and includes multiple entertaining spaces for hosting al fresco dining events. There are also plenty of water toys to keep the whole family entertained.
If you would like to read our articles on Green Chartering and how you can reduce your carbon footprint, please click here.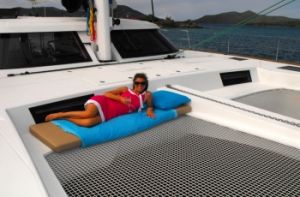 At www.boatbookings.com, we welcome everyone from sailing professionals to complete novices and will help you at every step of the way to make your dreams a reality. We have a team of highly skilled professionals who are extremely knowledgeable in their destinations and will be able to help you with any questions you may have.
Watch this space for the latest industry show releases, news and gossip in the yachting world. If you liked the content on this page and our previous posts, please become a fan and like our Facebook page to receive up to date information on our publications. Follow us on Twitter and Google Plus too.