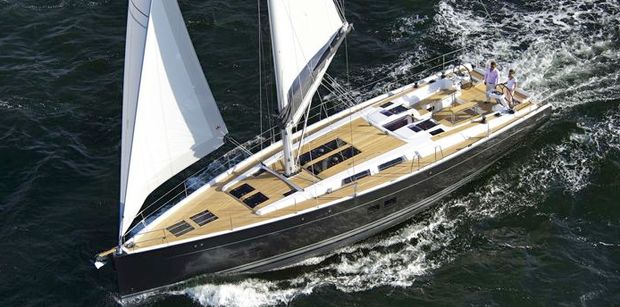 The new Hanse 575 is a fantastic piece of engineering. Designed by Judel/Vrolijk & Co, the world's most successful yacht designers, it is the fastest cruising yacht in its class. This new Hanse is right at the forefront of yacht design, combining the most modern of technologies currently available with age old techniques, painstakingly learnt over hundreds of years.
Its gorgeous lines and efficient use of space are clear to see, or not as the case may be with the ingeniously hidden, jet powered dingy in the longitudinal electrical garage! You can even sail this 16.7 meter luxury sail boat by yourself if you wish thanks to the Hanse 'easy sailing concept', meaning you can tack and reef all from the helm.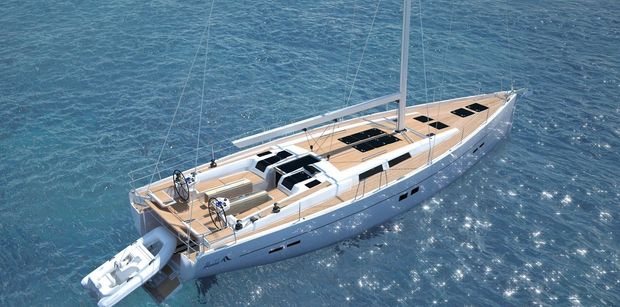 If you like the Hanse 575 why not try the fantastic Hanse 470, available for charter immediately! She is a favorite of ours here at Boatbookings and is ideal for sailing all around the world in luxury and style, be it, on the French Riviera, Greece or even the spectacular waters of Grenada. There is not better way to get a taste of adventure than chartering this boat; you can do as much or as little as you like with a friendly local skipper on hand to ensure you have the best possible charter!
At www.boatbookings.com, we welcome everyone from sailing professionals to complete novices and will help you at every step of the way to make your dreams a reality. We have a team of highly skilled professionals who are extremely knowledgeable in their destinations and will be able to help you with any questions you may have.
Watch this space for the latest industry show releases, news and gossip in the yachting world. If you liked the content on this page and our previous posts, please become a fan and like our Facebook page to receive up to date information on our publications. Follow us on Twitter and Google Plus too.