Antibes lies between Nice and Cannes along the coast of the French Riviera. It is often missed out as somewhere to visit, but we know better – with Port Vauban, the largest yachting harbour in Europe, Antibes is a prime destination for your luxury yacht charter! One of the main sites in Antibes, the Château Grimaldi, once a stronghold of Monaco royalty and home to Pablo Picasso, stands tall as part of the city's history. Antibes Juan-les-Pins has a reputation for some of the best beaches along the French Riviera, so why not head to Antibes to discover more about them?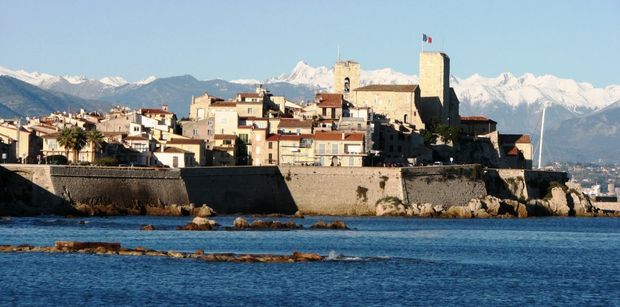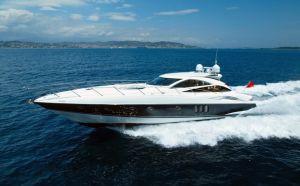 So, if you want to charter in Antibes, here are some suggestions for you.
REHAB, a Sunseeker Predator 68, is a brilliant yacht for day charter. She is a popular choice with our team, and will make sure your experience of Antibes and the surrounding French Riviera is unforgettable! She can cruise with a maximum of 12, so bring along your family and friends for a fantastic day out. Or if you're looking to venture further afield, REHAB can accommodate 4 guests in 2 well-appointed cabins. Her crew will attend to your every need, and make sure you get the most possible out of your charter.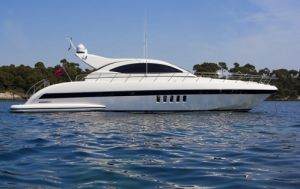 Another great choice for charter is OUTSIDE EDGE, a Mangusta 72. She is kept in pristine condition with a can-do Captain, who will make some great suggestions for your charter itinerary, but will readily make changes if you fancy something different. She has a great saloon deck, so on OUTSIDE EDGE you can make the most of the sun, whether you're up for some al fresco dining or want to top up your tan. There is plenty of space to accommodate up to 7 guests in 3 cabins, or 9 of you cruising for the day.
Are you interested in chartering on the French Riviera? At www.boatbookings.com, we welcome everyone from sailing professionals to complete novices and will help you at every step of the way to make your dreams a reality. We have a team of highly skilled professionals who are extremely knowledgeable in their destinations and will be able to help you with any questions you may have.
Watch this space for the latest industry show releases, news and gossip in the yachting world. If you liked the content on this page and our previous posts, please become a fan and like our Facebook page to receive up to date information on our publications. Follow us on Twitter and Google Plus too!