As an island country, the Seychelles are a perfect destination to charter a boat. With islands scattered in the Indian Ocean, the Seychelles offer stunning beaches and fabulous scenery. With the chance to watch birds and giant tortoises in their natural habitat, the Seychelles sells itself on its ecotourism – but it's even more spectacular to visit the Seychelles underwater.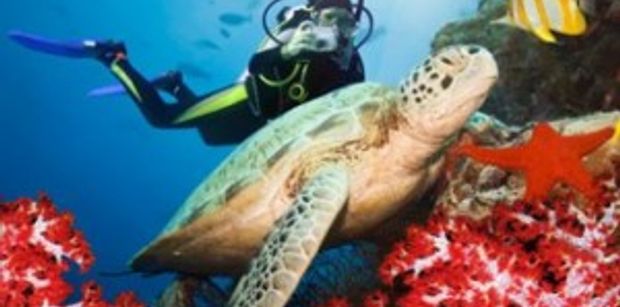 So, why not take the plunge while sailing around on your holiday? The Seychelles invite you to explore its underwater world, so you cannot refuse the chance to experience the amazing marine life and scenery of its underworld. A whole variety of sea life, including  sharks, stingrays and octopuses, can be found once you enter the clear blue waters from your yacht. It's understandable that people want to charter a yacht with snorkel or scuba diving equipment – taking a dip on these waters is, without a doubt, unforgettable! Even if you aren't an experienced diver, using a mask and snorkel will still give you an amazing view of this underwater world; everybody can experience the vibrant colours and activity of what goes on below sea level.
This
Lagoon 400 catamaran
 is an ideal choice if you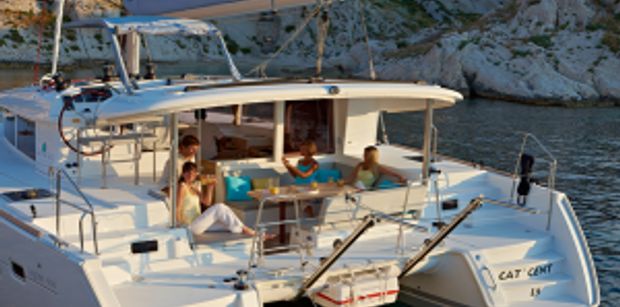 want to try out the waters around the Seychelles – not only do you have snorkel gear at your disposition, there is also scuba diving equipment available on request. This catamaran provides easy access to the water, further encouraging you to take the plunge underwater, and when you get back on board there is plenty of space on deck to lie in the sun and dry off while you can reflect on what you might have just experienced!If you would like to receive more information with regards to booking your
luxury charter yacht in the Seychelles
, please enquire through our website, where one of our senior brokers will be happy to help you plan the experience of a lifetime. You can also send your charter enquiries to 
[email protected]
 where our broker in your desired region will contact you and send you some suitable proposals.
Watch this space for the latest industry show releases, news and gossip in the yachting world. If you liked the content on this page and our previous posts, please become a fan and like our 
Facebook page
 to receive up to date information on our publications.