The 2012 Antigua Yacht started yesterday, exhibiting 97 of the worlds finest motor yachts, monohulls and catamarans. We are proud to have our Managing Director, Capucine de Vallée and Charter Director, Mimi Andain at the show, who have ranked their top 3 yachts from the opening day. Day 1 belonged to the crewed catamaran, as all three had an excellent crew and offered clients the very highest standards of luxury, gastronomy and attention to detail.
1) MATAU – Privilege 745 Catamaran – 10/10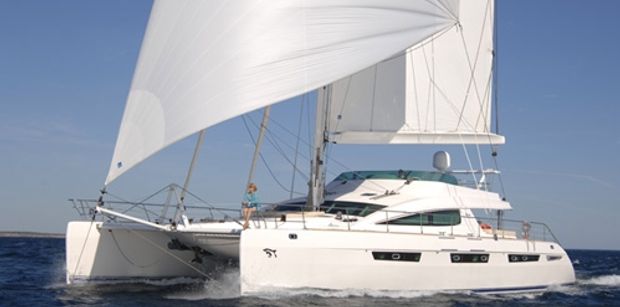 – Immaculate condition with great entertaining areas.
– Attention to detail was outstanding, from the decor to the food.
– Fantastic Chef, Robert Thompson who created an incredible lunch of Mushroom Soup with a homemade Foccacia, Marinated Shrimp with Safron Rice & Caribbean Slaw and a sumptuous Baileys and coffee desert. Lunch served with a beautiful Sancerre.
– Young, professional and fun crew
– Summary: The perfect yacht and crew all round.
2) LADY ALLIAURA – Privilege 75 Catamaran – 9/10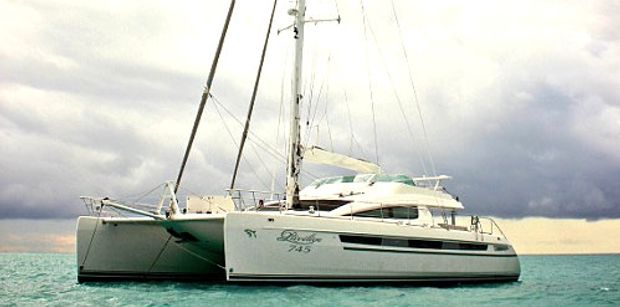 – Available for Caribbean charter all year round.
– Extremely professional and talented crew with very extensive attention to detail and high standards in every area.
– PADI qualified and the whole crew are diving fanatics. Very sporty crew who will interact and entertain the charterers guests and children.
– Italian chef who spent 8 years in St Tropez. She made delicious cupcakes, breads and the finest presented platters of fresh fruit.
– "Queen of the Cats"
3) ELYSIUM – Privilege 615 Catamaran – 7/10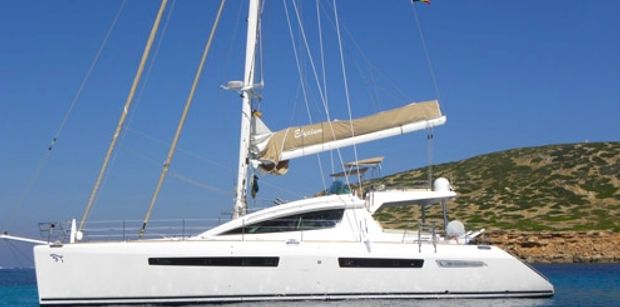 – She has 3 crew which is unusual for this sized Catamaran, providing better attention to detail and service.
– Very attentive and professional crew. They were extremely friendly with a new stewardess who is very passionate and keen to provide an outstanding service.
– Looking to spend the summer season in Croatia, making ELYSIUM the perfect choice for charterer's in the East Med.
– Great choice for families as the crew are excellent with children. They recently did a double charter with a strictly adult yacht and the kids were with the crew and they had an amazing charter.
– Summary: Energetic crew, good condition and great for families.

Watch this space for the latest gossip from the show, including extensive reviews of the best charter yachts available. If you would like to receive more information with regards to booking your luxury 2013 charter yacht, please enquire through our website, www.boatbookings.com, where one of our Charter Specialists will be happy to help you plan the experience of a lifetime. You can also send your charter enquiries to [email protected], and one of the team will get back to you shortly with some proposals.
Watch this space for the latest industry show releases, news and gossip in the yachting world. If you liked the content on this page and our previous posts, please become a fan and like our Facebook page to receive up to date information on our publications.