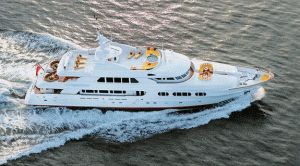 Back in the days when I was running a megayacht shipyard, one new 50 metre build I did ended up costing a lot more (and I mean a lot more), and taking a lot more time to complete than originally anticipated. This was not, as you might assume, because our yard was inefficient at yacht construction, but because the build's owner began the project without a really clear idea of what he and his family ultimately needed and wanted.
For example, the owner's architect provided a general arrangement that included a large "country kitchen" style galley on the main deck. After the galley was about 75% built out to the agreed upon design and specifications, the owner and his architect came aboard.  They decided they didn't like the main deck location for the galley after all, and issued a change order to move the galley to the lower deck, and modify it into a "professional" style kitchen.
The build proceeded, and once again the owner, some family members, and the architect came to inspect the work in process, which included the revised galley, now almost 100% complete. Unfortunately, they all decided that they really liked the idea of gathering in the "kitchen", as they did at their homes, and that the lower deck galley was just too dark and not sufficiently conducive to family style conviviality, after all. Enter a new change order to move the galley back to the main deck.
To my mind, a big factor in the confusion was that they were using their "family architect", who had designed several houses for them, but who had not previously designed a yacht. Unfamiliar with how spaces on a yacht feel in the real world, as opposed to how they seem on the drawing board, their residential architect was not able to keep them on a clear and ultimately correct course. He could not help them anticipate what they would ultimately like, and instead was thrown back on evaluating the look and feel of the interior space, especially the galley, only after such spaces were mostly completed.
So, you ask, what's the point of this yarn? It is that, if you are considering a new build, you should consider chartering before you finalize your plans and specifications for that new build. Chartering one or more yachts of the size and type you are considering having built will provide you with the opportunity to sort out your true tastes and requirements — at least, to as great a degree as is ever possible
Spaces and configurations that look okay to you on paper (or on the computer), may not feel right after you live in them for a week or two, or more. For instance, during a charter, you may find that you really like having the master suite on the main deck, but that you don't mind having the galley down, close to the crew quarters forward. Or you may find that extra space devoted to your master bath would be worth scrimping a bit on that space you wanted for a private en suite business office. Indeed, perhaps you'll find that the place from where you're most like to conduct business is the upper boat deck or skylounge. The possibilities for comfortable living in a new yacht are almost endless, and often the best way to sort out those possibilities is to try before you buy.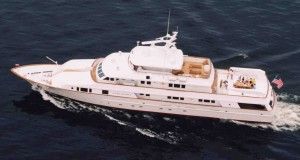 Phil Friedman, former President and CEO of Palmer Johnson Yachts (Sturgeon Bay, WI and Savannah, GA, USA), is currently Director of New Build and Refit for Dwight Tracy & Friends Yacht Sales in Fort Lauderdale, Florida. He is the author of more than 600 articles in a wide array of international yachting magazines, and regularly shares his 30 years of professional experience in yacht design, engineering, construction, and refit at his blog YachtBuildAdvisor.com. His recent eBook, "Ten Golden Rules for Successful Yacht Build Projects", has received widespread praise from a variety of industry professionals.