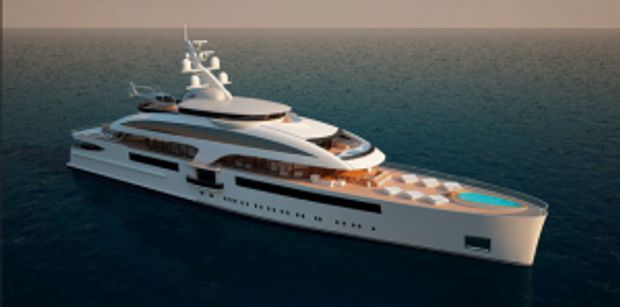 Benetti have initiated a new design competition known as the Innovation Project. The prestigious yachting brand has  partnered with 16 design firms, a mix of newcomers and established artisans, to present 27 different mega yacht designs, with a view to some being put into production. Benetti left styling and interior arrangements up to each creative team to fashion as they wished, as long as the designs were based on the builder's existing platforms, which ranges from 164 to 295 feet (50 meters to 90 meters). Marco Casali has just released three designs, which take inspiration from previous Benetti designs, bringing them into the 21st Century. Casali, "Our study was inspired by the impending anniversary of 140 years since the founding of the shipyard." One of our favourites is the Cloud 90, a beautiful motorboat, which features both a helipad and a swimming pool.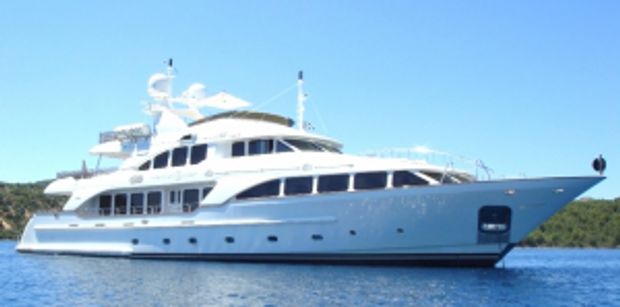 The Cloud 90 is 295 feet in length (90 meters) and with a 55-foot beam (16.82-meter).  Marco Casali described the Cloud 90 as a mega yacht of the future, but pays respect to traditional styling and aesthetics, which have made Benetti's  immediately recognizable. The "Cloud" part of Cloud 90 comes from the rounded, eyebrow-like glass section in the superstructure. Casali and his team mimicked the shape of clouds as well as that of the famed Yas Viceroy Hotel in Abu Dhabi. Highlights of the layout include an owner's deck with an alfresco lounge, as well as a balcony overlooking the foredeck sunning area and swimming pool. There are floor-to-ceiling windows along the main deck, three tender garages along the hull. There is a heavy emphasis on outdoor living and relaxing. The Cloud 90 will provide accommodation for up to 16 guests, with 28 crew, making a good crew-to-guest ratio.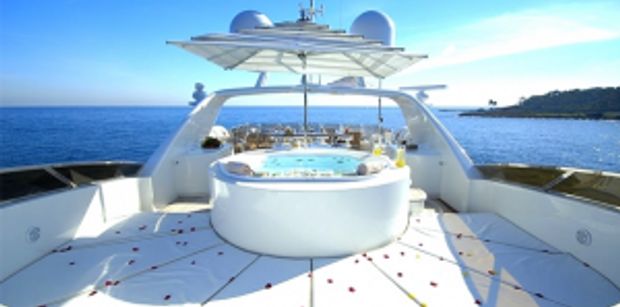 Cloud 90 is a very exciting prospect and epitomises the importance of schemes such as Benetti's Innovation project for the future of yachting designs. If you are looking to charter a mega yacht, we have a great selection available from a variety of prestigious ports in the world. We have a great Benetti Classic WILD THYME, which is available for charter anywhere along the French Riviera and Corsica, and would be the perfect yacht charter for MIPIM 2013. She is a 120ft super yacht which features a beautiful top deck with Jacuzzi, as well as a very luxurious interior. Alternatively, why not charter RM ELEGANT, a luxurious 237 foot super yacht with 15 cabins, accommodating up to 30 guests. She would be a great choice for large events, such as the Cannes Film Festival, the Monaco Grand Prix or a special birthday celebration.
If you would like to enquire about chartering a super yacht along the French Riviera, Italian Riviera or in the Caribbean, please enquire through the yacht page on our website or send an email to [email protected], where one of our experienced charter brokers will be delighted to assist you. Please watch this space for the latest news on Super Yacht releases, as well as futuristic designs and show information.