The British Virgin Islands (commonly called BVI) is an archipelago to the East of Puerto Rico, made up of Tortola, Virgin Gorda, Anegada and Jost Van Dyke, amongst many other smaller islands.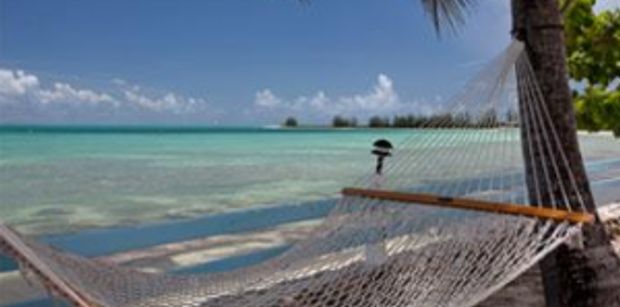 Tortola is a lush mountainous island, which is also the vibrant hub of the financial and government sectors with Road Town as its capital. Tortola also provides the main port of entry for a growing mega yacht and cruise tourism industry. Charming guesthouses dot the hills and sleek resort hotels border some of the most beautiful beach expanses on the island. Beef Island (just a short bridge span away from Tortola on its eastern tip) is the site of the BVI's International Airport and adjacent to it is sailboat-filled Trellis Bay, a unique cultural village with craft shops and restaurants.
Virgin Gorda is another of the BVI's larger islands, of which Spanish Town is the main business and financial centre. Virgin Gorda Yacht Harbour, a major port for ferries and visiting yachts, flanks it. The harbour has an array of gift and clothing shops, banks, provisioning markets and outdoor cafes.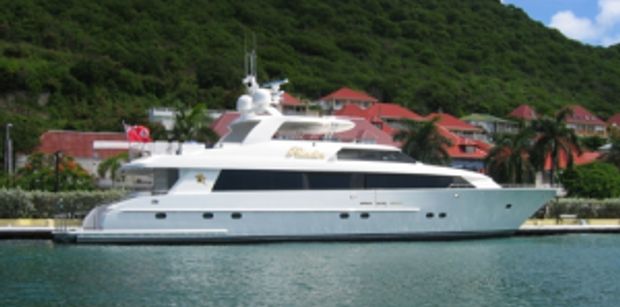 If endless white sand beaches are what you're looking for, Anegada is your island. It is the only all-coral atoll in the BVI at a mere 28 feet above sea level. Surrounded on one side by the infamous Horseshoe Reef, a watery graveyard for many an unsuspecting wind-tossed ship, it is known to have over 300 wrecks in its waters, some of whose artifacts can be seen in a local nautical museum.
Finally, Jost Van Dyke, named after a famous Dutch pirate, has been a sailor's haven for years. Great Harbour, it's main port of entry, is always bobbing with sailboats and sailors coming ashore to the charming West Indian village that lines the beach with gift shops and restaurants.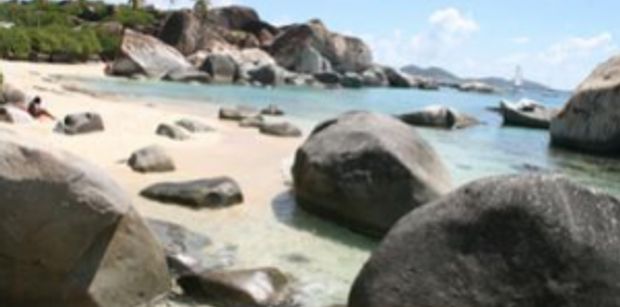 Gastronomy in the BVI includes Caribbean favourites, such as rice and peas, fish and salt fish, mutton and goat, "ground provisions" such as tania, sweet potatoes and plantains, and an array of soups: fish soup, bullfoot soup, goat head soup, pea soup, and pumpkin soup. The majority of the food is highly seasoned, and soups are commonly served with dumplings. A favourite local dish is fungi (cornmeal and okra) and fried fish; favoured beverages are drinks made from local fruits, and include Limeade, Soursop, Mauby, and Passion fruit. Other Caribbean foods, such as Jerk Chicken, Roti (a curry-filled pancake), and Patties (meat and fish-filled dumplings) are becoming a very popular staple in the BVI.
One of our favourite yachts for chartering in the BVI is SCOTT FREE, a magnificent 120ft luxury motor yacht. She has 4 fantastic cabins, as well as a spacious saloon with the latest technology and a large flybridge.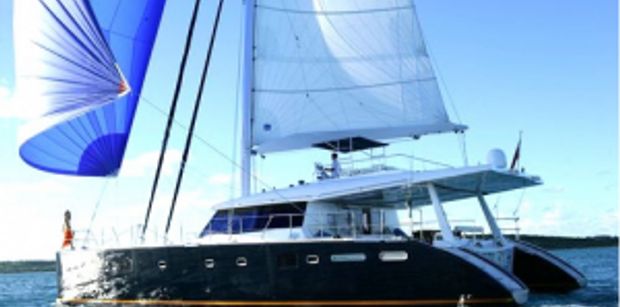 If you wished to take things a little slower, then we would highly recommend CATSY, an elegant Sunreef 62 Catamaran. She also has 4 cabins but her real beauty lies with her exterior. She has a fantastic flybridge as well as al fresco dining areas, perfect for entertaining friends or family. If you would like to enquire about either of these luxury yachts, please do so via our website. If you would like some advice and help to plan your BVI yacht charter, please send us an email to [email protected], where one of our Brokers would be delighted to assist you.