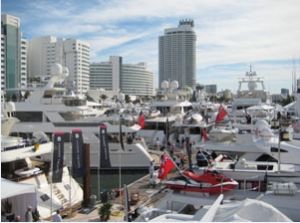 The Yacht & Brokerage Show in Miami Beach, February 16 – 20, 2012, will feature more than 500 vessels valued at more than a billion dollars and covering more than 1.2 million square feet of space. Attendees will have access to yachts and superyachts from the world's most extraordinary custom boat builders. The show is free and open to the public.
Show producers provide a free smartphone app, MyBoatShow, available on iPhone and Android platforms. Attendees will be able to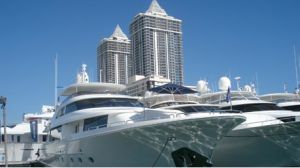 access show maps, search for exhibitors, manufacturers, product categories and boats by specifications and size, show schedule, seminar information, show transportation schedules and maps, food and drink locations, restroom locations and emergency services.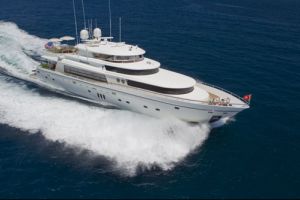 Also new to this year's Yacht & Brokerage Show in Miami Beach is TrawlerPort, which will offer an impressive display of long-range cruisers in lengths ranging from 35 to 90 feet that are designed for long-term cruising of regional and worldwide destinations.
The Show features many yachts available for crewed luxury charter, including DIAMOND GIRL, a very popular Johnson 103 currently available for charter in the Virgin Islands and DAMRAK II a stylish and sophisticated Sunreef power catamaran. Please contact [email protected] to arrange for a personalized viewing of luxury charter yachts on display.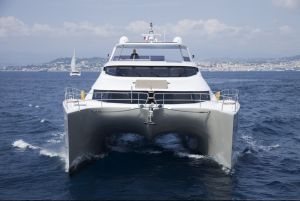 BOAT SHOW SCHEDULE:
Thursday, Feb. 16: 10am – 7pm
Friday, Feb. 17: 10am – 7pm
Saturday, Feb. 18: 10am – 7pm
Sunday, Feb. 19: 10am – 7pm
Monday, Feb. 20: 10am – 6pm
Follow these comprehensive links for information about Luxury Yacht Charter and Charter Destinations Worldwide.