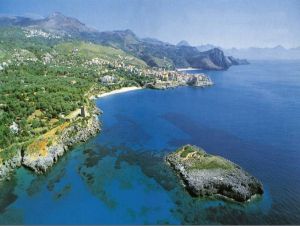 The Cilento Coast is a pristine region of spectacular beauty that remains rugged and wild due to its inaccessibility. Soaring rock cliffs descend to white sand beaches concealing tranquil bays of crystal clear water. The coast is dotted with picturesque towns to enjoy local culture, shops, restaurants, hiking trails and renowned historical sites. Along the coast harbors are safe and dockage is very reasonable. This itinerary is courtesy of charter yachts Feeling, Emotion, Passion and Smile, names that perfectly reflect these surroundings.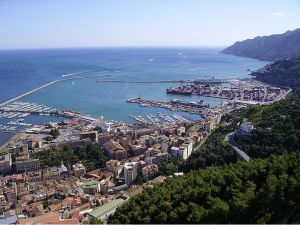 Day 1: Salerno. Arrive in Salerno for check-in at the marina, just a short walk from the downtown area. Salerno is considered the main urban center close to the Amalfi Coast on the Tyrrhenian Sea. This rich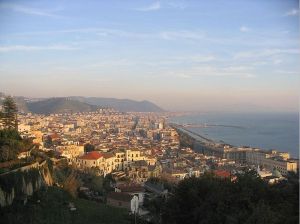 and culturally diverse city includes archeological sites, a medieval sector, and a 19th century district. There are numerous noteworthy points of interest including churches, museums, palaces and castles.
Day 2: Depart Salerno to Agropoli.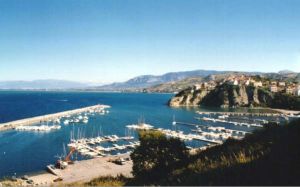 This bustling port town includes a well-preserved old town as well as inviting retail and fine restaurants. The nearby archaeological site of Paestum has temples of Neptune and Ceres and the Basilica, which are adjacent to the National Museum. For cheese connoisseurs the buffalo mozzarella farm is worth a visit. The fine beaches of Trentova Bay contribute to make Agropoli a popular seaside resort.
Day 3: Depart Agropoli to Acciaroli. A leisurely sail takes you to the picturesque bay of Ogliastro. Here a popular hiking trail takes visitors past medieval structures and through pristine forest. It is possible to spend the night or continue to Acciaroli, a town that is a part of the Cilento and Vallo di Diano National Park.  Ernest Hemingway relished his stays here during his visits to Italy.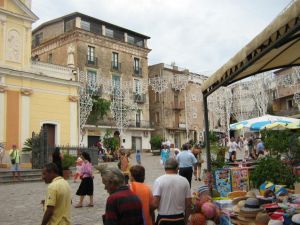 Day 4: Acciaroli to Capo Palinuro. Spend the night in Marina di Camerota, aquaint, scenic town with many of the alleys and streets of the old fisherman's village still intact. The beautiful sea front and harbor has complete facilities, seaside activities, fantastic beaches and seabeds to explore. The town is also noted for its paleontological caves with human fossils. One of these caves, located in Lentiscella zone, is a museum.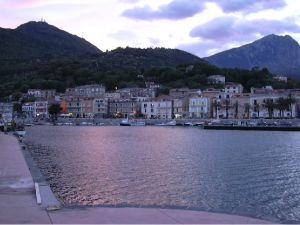 Day 5: Marina di Camerota to Infreschi Bay. This is a beautiful natural harbor with crystal clear waters located in the extreme south of the Gulf of Policastro. Rocky cliffs give way to white sands and a dazling sea in hues from turquoise to emerald. The sandy, sloping sea floor is ideal for swimming and snorkeling. On shore, hiking trails wind through gorse, rosemary, carob trees and prickly pears. In the afternoon sail to the picture postcard village of Scario. This is considered by many to be the most charming and authentic village along the Cilento Coast.
Day 6: Scario to Palinuro Cape. An absolute must on the southern side of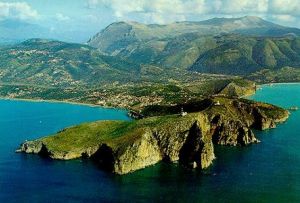 Palinuro Cape is breathtaking Buondormire Bay. Located between steep cliffs and lush vegetation, this wilderness is accessible only by boat or a long walk that ends with 500 steps leading down to the sea. It is possible to spend the night here or in Palinuro harbor.
Day 7: Palinuro Cape to Salerno. Enjoy breathtaking views while you sail northward with a stop around Punta Licosa for swimming.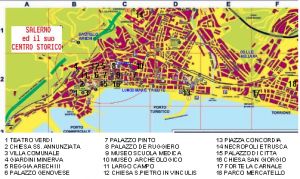 Day 8: Disembark in Salerno. Salerno is a vibrant urban center with plenty to see and do. In addition to shops and restaurants, museums and churches, the famous sites of Pompeii and Mount Vesuvius are an easy commute.
A charter on the Cilento Coast offers an exceptional opportunity to explore the culture, history and natural wonders of a unique and awe-inspiring region. This charter itinerary is available for bareboat and crewed charter and may be modified for a one-way charter from Salerno to Tropea, 85 miles from Marina di Camerota, without delivery charge.
Here is a link to comprehensive information on Yacht Charter in Italy and destination highlights on the Amalfi Coast.